Hair Care
WAYS IN WHICH YOU CAN PROTECT YOUR HAIR FROM THE HARSH SUMMER SUN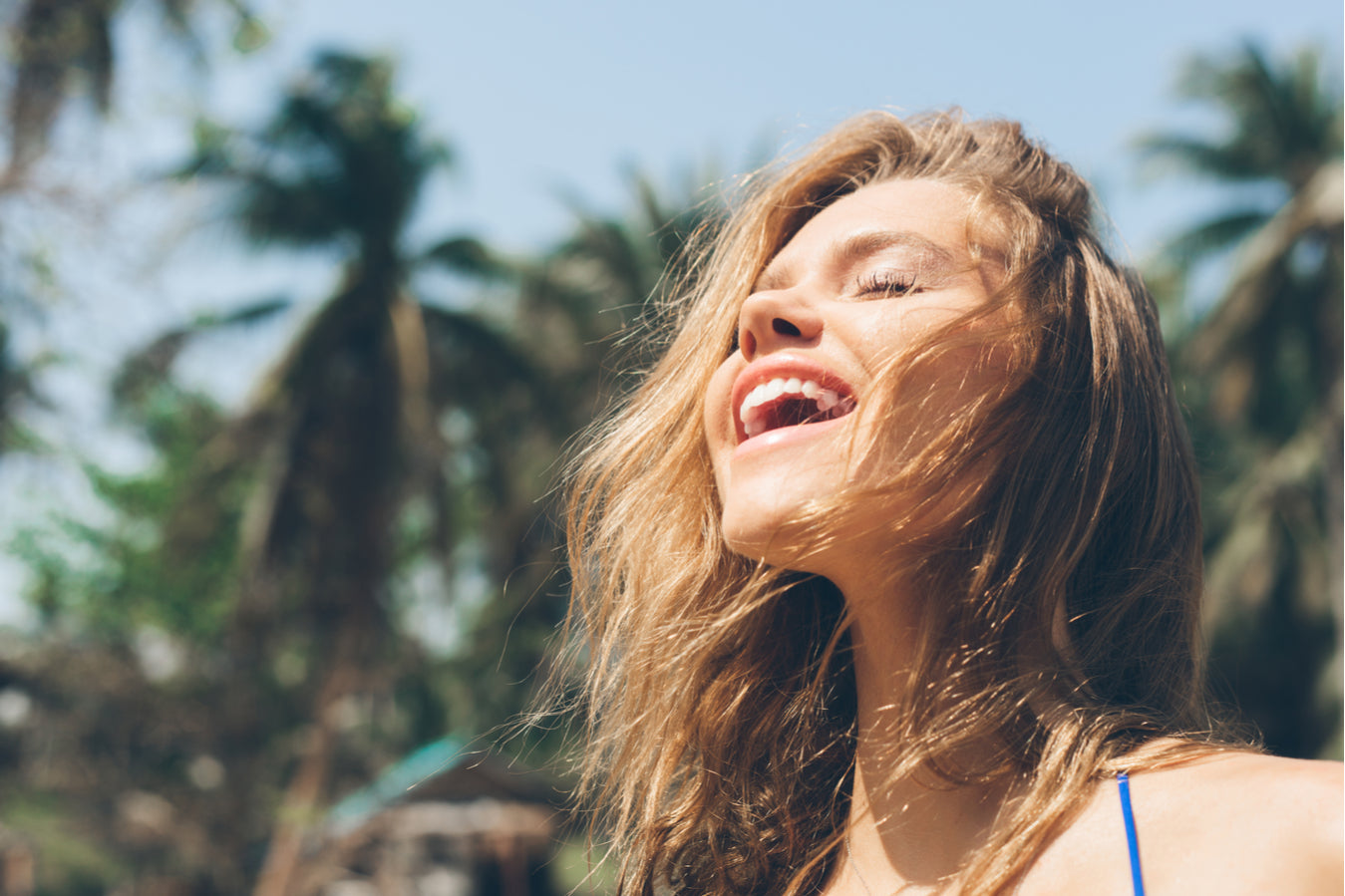 Indian summers cause severe harm to one's skin and hair. As far as skin is concerned, the internet is flooded with innumerable tips and tricks that guarantee healthy skin. However, people often fall short of methods for protecting their hair from the harmful ultraviolet rays of the sun and rather prefer commercial hair products that are riddled with DEA, sodium lauryl sulfate and other chemicals, that do more harm than good.
Hair, not only add to one's looks but also help in regulating body temperature and shielding the scalp from harsh sun rays. Hence, we bring forth, ways that shall enable you to care for, protect, and heal your hair this summer.
1. Revitalize Natural Oils
Bhringraj, the King of Herbs, promotes Hair Growth.
Hair comprises of hair follicles that resemble specialized skin cells. The ultraviolet rays of the sun damage these follicles, thereby compromising natural oils present in the scalp. In order to maintain healthy hair during summers, organic oils such as Sesame, Coconut, Castor, Tulsi, etc are recommended. Oils containing Ayurvedic herbs like Bhringraj, Brahmi, Neem, etc, promote hair growth, control hair fall and reduce dandruff, thereby countering the adverse effects of the sun.
2. Diet Matters
Adopt Fruits and Green vegetables in your diet to stimulate hair growth.
Diet plays a pivotal role in breathing life into one's hair. During summers, when your hair withstands a considerable amount of harm, it's well-advised to avoid unhealthy fats, deep-fried delights, excessive amounts of refined sugar and other edibles that are difficult to digest. To ensure ample benefit to your hair, adopt fruits, leafy green veggies, Fenugreek, Cumin, Turmeric, and Coriander in your diet, and watch their benefits reflect in healthy, well-nourished hair.
3. Additional Care
Nourishing your hair with a mild herbal shampoo helps counter the harsh sun.
Wash your hair more often in order to ensure proper hydration.

Go easy on the heat by avoiding blow dryers, styling irons, and curlers.

Trim your hair in order to get rid of split-ends and dry tips.

 Keep your cap/hat handy while stepping out in the sun.

 Drink plenty of water.
Adapt the aforementioned methods of hair care in your routine and be assured: you won't think twice before stepping out into the sun. Bid goodbye to damaged and unhealthy hair, as you team up with ORGANIC and AYURVEDIC methods for natural sun protection that result in smooth and shiny hair!