Face Care
What Is the Right Method to Introduce Bakuchiol Oil in Your Skin Care Routine?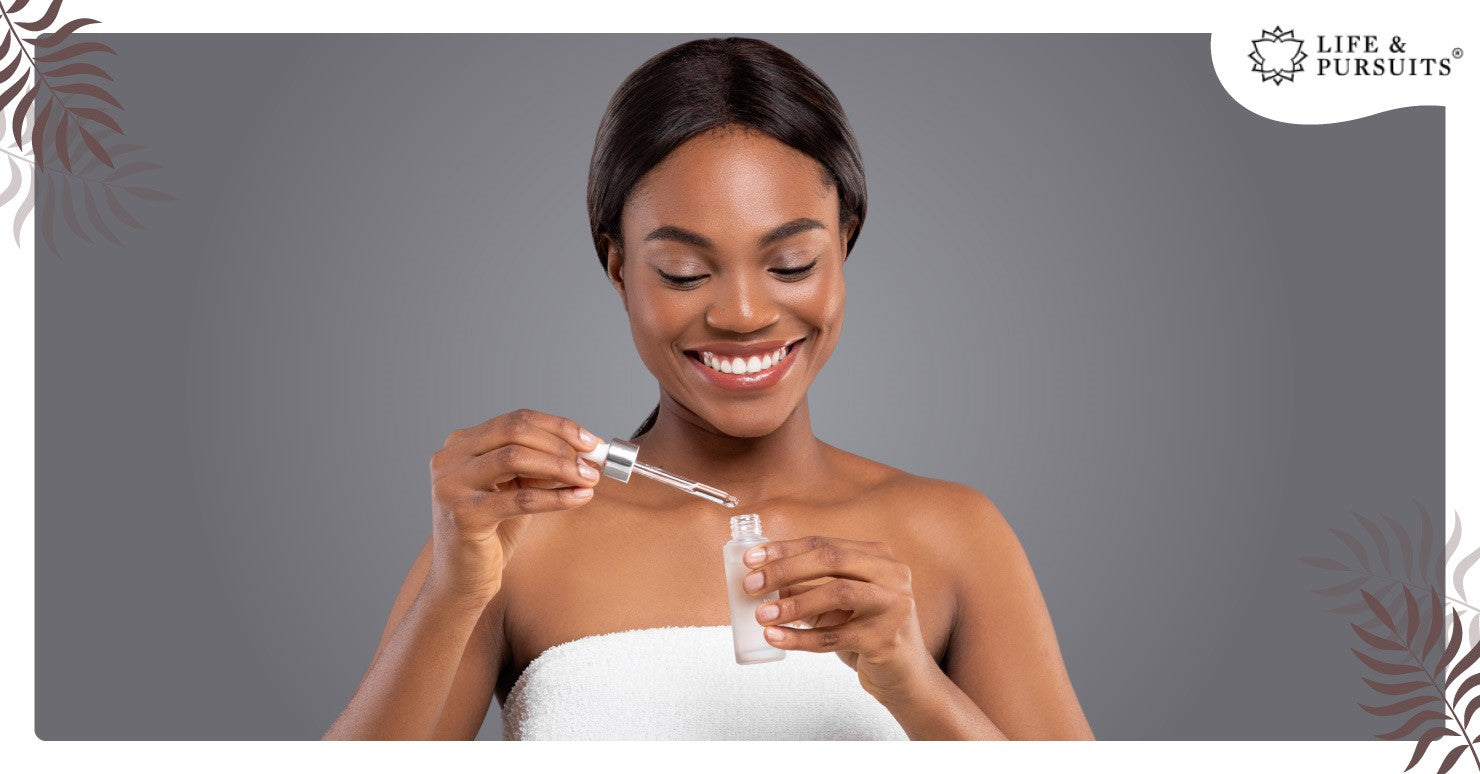 The word "Retinol" has become a buzzword in the field of skincare science, appearing in discussions on how to cure fine wrinkles, breakouts, and dark spots.
However, a new ingredient called Bakuchiol has been making headlines as the mild sister of the powerful substance retinol. For good reasons, this ingredient has been making headlines in the cosmetics business.
The 'Babchi' or 'Bakuchi' plant, native to China and India, yields a potent plant-based component that works wonders, especially for sensitive skin. You might have come across cosmetics containing Bakuchiol. Learn more about Bakuchiol oil, including its skin benefits and how to work it into your skincare regimen, in this article.
Bakuchiol
Bakuchiol is a cruelty-free option for skin care. It has a significant calming effect on the skin, is a powerful antioxidant, and decreases discolorations on the skin caused by exposure to the environment.
It is derived from the Bakuchi seed oil, commonly utilized in herbal medicines due to its antioxidant and anti-inflammatory characteristics. It's a more friendly alternative to retinol because it is sourced from nature. Bakuchiol is also a good choice for anyone with allergies, sensitive skin, or other skin issues.
What Does Bakuchiol Oil Do?
Because Bakuchiol is so recently introduced to the global skincare market, there has been just a little amount of study done on its effectiveness.
Anti-aging benefits of Bakuchiol oils are comparable to those of retinol. The British Association of Dermatologists published research in 2018 that indicated Bakuchiol and retinol were equally effective at reducing the appearance of wrinkles and sun damage hyperpigmentation. On the other hand, those who used retinol complained about skin scaling and stinging.
It aids in keeping skin healthy and free of damage because of its antioxidant properties. In addition, it has been found that Bakuchiol is superior to other popular antioxidants, like vitamin E, at preventing oxidation of the natural fat found in our skin.
As a bonus, its antimicrobial and anti-inflammatory characteristics help minimize acne and remove pigmentation with continued usage.
Advantages of Bakuchiol Oil
Soothing qualities found in Bakuchiol assist in alleviating discomfort brought on by various reasons. Other advantages are:
●     
Balances Uneven Skin Tone
Bakuchiol's ability to penetrate deeply into the skin makes it an effective treatment for reducing the visibility of hyperpigmented regions and black patches. In addition, it works by increasing collagen synthesis and decreasing the visibility of fine lines and wrinkles.
●     
Accelerates Cell Regeneration
Bakuchiol triggers your cells to speed up their collagen production and their levels of turnover, making it a potent formula with anti-aging benefits. As a result, Bakuchiol helps calm and cure skin from the inside out by increasing cell turnover and fostering healthy cell regeneration.
●     
Perfect for Any Skin Type
Everyone can use Bakuchiol as it helps relax and repair your skin from within by encouraging cell growth and healthy cell regeneration. However, if you are still concerned, doing a patch test can never hurt.
●     
Reduces Dehydration
Bakuchiol is milder than retinol and other skincare components. It has never been linked to inflammation or dryness of the skin after application.
Who Should Use Bakuchiol Oil?
Anyone and everyone. Bakuchiol's milder composition makes it suitable for people of all skin types (oily, dry, and sensitive) and idealizes individuals who experience irritation while using retinol.
In addition, Bakuchiol oil is safe to use during the day and at night, unlike retinol and other Vitamin A derivatives.
Are you prepared to test it out? While Bakuchiol is more gentle on the skin than retinol, any skincare product has the potential to trigger a response. Therefore, it is important to ease into using any new ingredient gradually.
What Are the Directions for Introducing Bakuchiol Into Your Skincare Routine?
Make sure you wash your face and neck before the application.
Choose a Bakuchiol serum or lotion-like treatment if you're looking for a lightweight composition that works well under other leave-on treatments. Moisturizers containing Bakuchiol should be used after serum (in case you use one).
If your skin is dry and parched, try Bakuchiol oil in your night-time routine. The use of a thicker oil-based product is best left until the end of the day.
Bakuchiol appears in more and more skincare products, and you can be assured that the formula does not depend on the texture of the product to be effective. Instead, Bakuchiol content is the critical factor.
Can Bakuchiol Be Mixed With Other Ingredients?
Besides causing dryness and flaking, retinol can be challenging to combine with other skincare products. Mixing with other active ingredients such as alpha-hydroxy acids (AHAs) or vitamin C is controversial, with some specialists advising against use and others saying it's not a problem.
However, if you have sensitive skin, you may get along better with a mild agent like Bakuchiol.
Best Bakuchiol Oil for Your Skin
We recommend Bakuchi Face Oil from a brand that offers 'Organic Ayurveda' wellness and personal care products.
The oil is a blend of plant extracts that naturally stimulate collagen production and fades visible signs of aging. Additionally, it helps restore firmness, increases skin elasticity, and improves skin texture.
This product is perfect for mature skin, people struggling with fine lines and wrinkles, and problems related to hyperpigmentation and dark spots.
How to Use?
Use a few drops of the oil to massage your face and neck after cleaning.
Massage it gently using circular strokes and your fingertips, and leave it for about 2-5 minutes.
Follow up with a moisturizer (if needed) and apply sunscreen (during the day).
Note: Keep out of your eyes. People prone to allergies or who have sensitivities are advised to do a patch test before.
Take Away
Applying Bakuchiol oil is key to solving skin-related problems like hyperpigmentation and dryness. It stimulates collagen production and fades visible signs of aging.
Additionally, Bakuchiol helps restore firmness, increases skin elasticity, and improves skin texture. The best part is that it can be used by any skin type and is a perfect substitute for retinol. If you are confused about how to use it in your skincare routine, following our recommended routine with Life & Pursuits Bakuchiol Face Oil can do wonders for your skin's overall health.
Click here to check out other Ayurvedic hair, skin, and baby care products with the goodness of nature from Life and Pursuits.