Hair Care
5 Different Ways to Use Bhringraj Oil to Maximize Hair Growth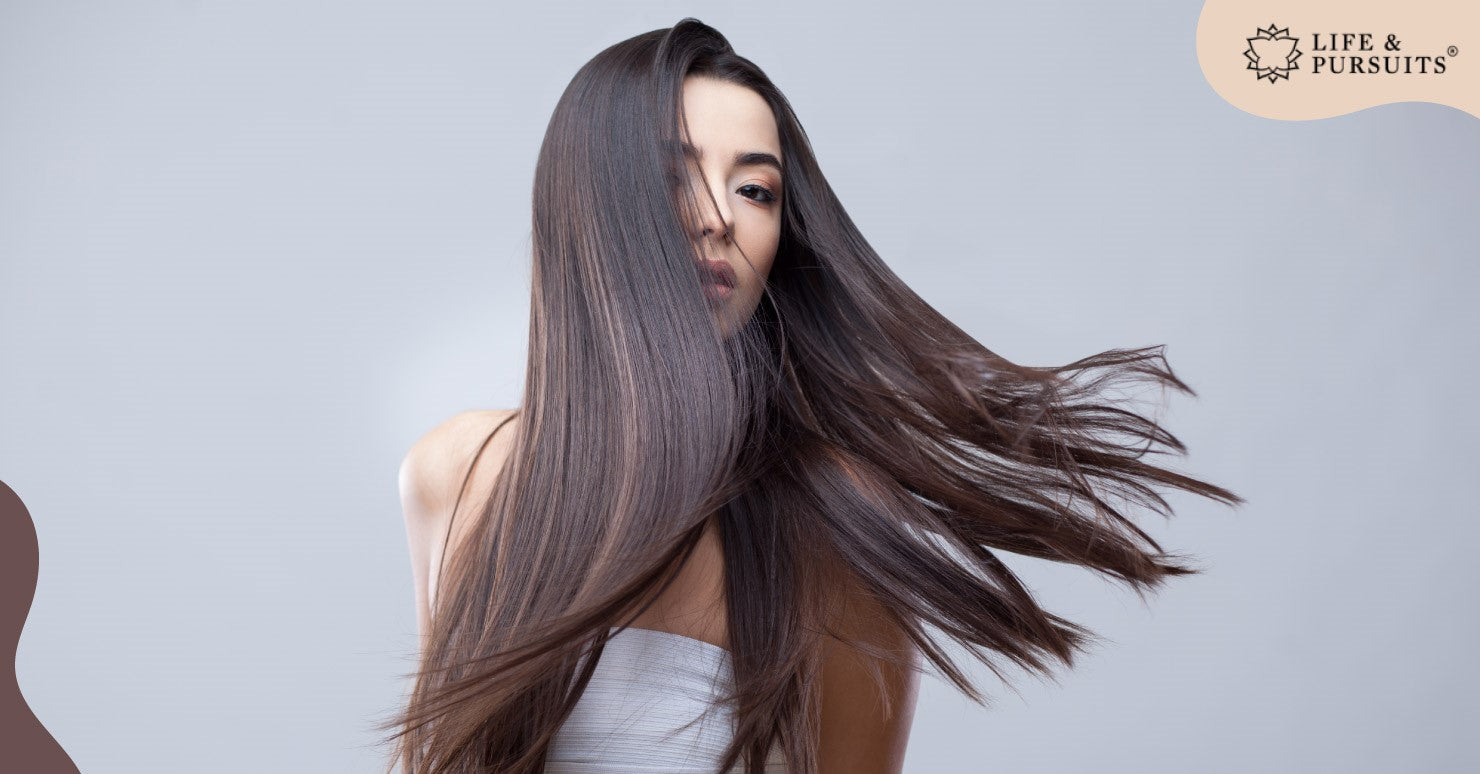 Having a fulfilling hair care routine with commercial products could be tricky, thanks to chemical conditioning agents, harsh surfactants, fragrances, and colors present in such products. Switching to an all-natural hair care routine requires looking at the plant-based way of life backed by science.
According to Ayurveda, Bhringraj is one of the cure-alls for many hair problems because of its miraculous benefits for hair growth and scalp health.
The oil extracted from the herb is a popular Ayurvedic preparation for scalp massages.
The oil is widely used in the Indian subcontinent to balance out the heat-causing dosha that is pitta and nourish the hair. Not just Ayurveda, several scientific studies have also affirmed its therapeutic properties.
This article looks at the different ways to incorporate Bhringraj oil in your hair care routine and a few of its benefits for hair growth.
5 Ways to Use Bhringraj Oil for Hair Growth
Here are some ways to use bhringraj oil for hair growth:  
1.   Bhringraj oil and sesame oil
Sesame oil contains antioxidants and compounds that promote hair strength and shine.
For scalp massages, warm a blend of Life & Pursuit's Cold-Pressed Sesame Oil and Organic Bhringraj Scalp Oil and massage it into the scalp in sections to prevent dripping.
Using light pressure, make small, circular movements on the scalp. Adding a few drops to the hair is beneficial, particularly for taming frizz. Within a week or two of application, the oil can be seen to have a positive impact on your scalp.
Also read: What Makes Bhringraj Hair Oil So Compelling That You MUST Switch?
2.   Bhringraj oil and amla oil
Indian Gooseberry, also known as amla, strengthens the hair roots and encourages hair growth. In addition, Amla is rich in vitamin C, which assists in collagen synthesis and promotes hair growth.
For a hair growth treatment that combines the benefits of Bhringraj and amla, mix amla powder with bhringraj oil and apply the mixture to your scalp and hair.
3.   Bhringraj oil and coconut oil
A blend of Bhringraj oil and our Organic Virgin Coconut Oil can help treat grey hair and darken the hair color. Blend 1 teaspoon Bhringraj oil with two tablespoons coconut oil over low heat.
Gently massage your scalp and hair with the mixture. After an hour, wash your hair. Do this twice or three times a week for visible results.
4.   Bhringraj oil and onion oil
Our organic Onion Hair oil is formulated using top-quality ingredients and Ayurvedic herbs. Onion oil prevents premature graying of hair and treats dandruff while adding texture, luster, and shine to the shafts.  
It contains various nutrients, like vitamin C, manganese, phosphorus, folic acid, flavonoids, and more, which nourish the follicles, preventing hair loss and promoting new hair growth. Bhringraj oil may give you some amazing results when used in conjunction with it.
5.   Bhringraj oil and curry leaves
India extensively uses curry leaves (Murraya koenigii) or sweet neem leaves in culinary and medical applications. Curry leaves are very effective for treating damaged hair, adding bounce to limp hair, and strengthening small hair shafts. In addition, the leaf extracts have antifungal properties and are used to treat dandruff.
The concoction of curry leaves and Bhringraj oil can promote hair growth and add luster to it. Add a handful of fresh curry leaves and some water to a blender and blend until smooth. Next, add 2-3 tablespoons of bhringraj oil, mix well and massage it onto your scalp.
Let it sit for half an hour, then wash it off with a mild shampoo. Repeat every two weeks.
Benefits of Bhringraj Oil
Below are some benefits of Bhringraj oil for hair growth:
Managing dry scalp: Dandruff often occurs because of dry scalp. A rich blend of Bhringraj hair oil penetrates deep into the scalp and promotes healthy circulation. In addition, its antifungal and antibacterial properties reduce dandruff and psoriasis, a type of skin infection.
Treats inflammation: A primary property of Bhringraj oil is its anti-inflammatory action, which reduces inflammation and flakiness of the scalp.
Helps balance pitta dosha: Ayurvedic medicine uses Bhringraj oil to treat imbalances in pitta, one of the three doshas (universal life forces) that supposedly govern our bodies and minds. Bhringraj oil is believed to contain cooling properties that can help normalize imbalances caused by excess pitta. 
Boosts hair growth : Bhringraj oil improves your circulation with regular massages. Nutritional elements in the oil strengthen hair follicles and prevent baldness by reaching the roots of the hair and strengthening
Helps in relaxation: Magnesium is an essential component in the oil that has relaxing properties. The benefits include promoting relaxation, improvement of mood, and better sleep. A massage with Bhringraj oil can also help reduce migraine attacks and prevent headaches.
Using a holistic philosophy of healing and wellness, Life & Pursuits creates skincare and haircare products that are naturally effective and deliver results you can see and feel.
With ethically sourced and expertly formulated products, they make an excellent gift for yourself and help maintain long-term skin health and beauty.
At Life & Pursuits, our products are made with natural, cruelty-free, 100% certified organic ingredients, sourced in the purest form and most concentrated. Want to learn more about our organic haircare products? Head on to our website.