Hair Care
6 BENEFITS OF USING HAIR OIL REGULARLY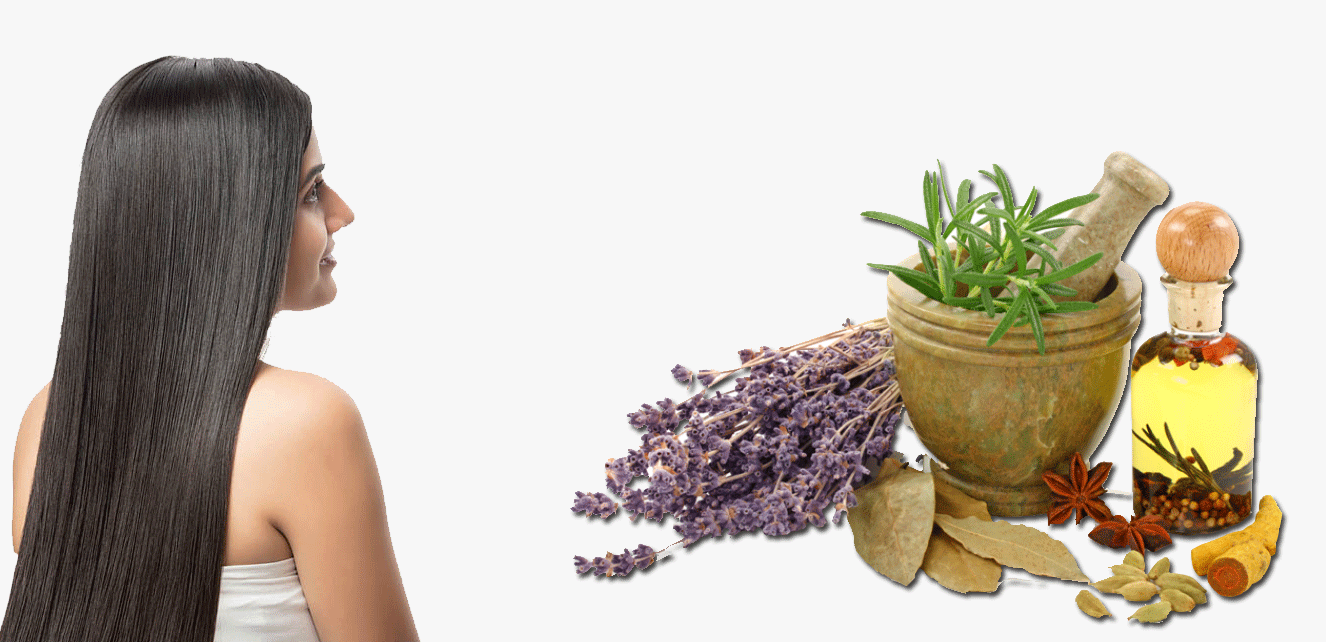 For human beings, hair acts as one of the most distinguishing features of personality. It influences not just our self-confidence but also how we're perceived by others. In our fast-paced lives, it becomes difficult to take care of our hair on a regular basis. Although we resort to applying shampoo and conditioner, the use of hair oil is declining nowadays. It is crucial to use hair oil for hair growth, repairing split ends and preventing hair fall. Oiling as a part of hair care is an ancient practice, and not without good reason.  A warm oil massage nourishes your scalp and boosts circulation in your roots. Oils such as sesame, castor, olive, and coconut are popular choices for head massage. Organic hair products that comprise blends of various oils are the most sought after.
Here are the 6 advantages of regularly oiling your hair:
1. Dandruff Prevention
Dandruff is a result of dry scalp, wherein dried pieces of skin appear as flakes. Excessive dandruff may cause itching, which in turn, leads to hair damage and breakage. As a result of dry scalp, oil-secreting glands present in the epidermal cell secrete low to almost no oil. A lack of hydration, or an exposure to abrasive hair products, can lead to dandruff and brittle hair. Massaging warm oil into the hair roots helps prevent dandruff and you won't have to feel embarrassed due to the flakes falling on your shoulders.
2. Accelerate Hair Growth
When our hair receives enough nourishment for sustenance, we see a healthy growth rate. Along with eating a balanced diet, we must feed our hair with essential vitamins and protein. Hair quality tends to drop because of hair curling and ironing processes. To remedy the same, oil massage for the opening of pores and oil absorption is optimum. Increased blood circulation relaxes your scalp and leads to increased hair growth.
3. Strengthening of Hair Protein
Hair is a strand of protein that becomes brittle with increased exposure to pollution and abrasive hair products. Oiling shields the hair shaft from harm and reduces its frizzy nature by imbibing it with Vitamin E. Most organic oils are rich in Vitamin E, and regular use helps prevent split ends and damage caused by heat. Using organic hair products strengthens hair protein.
4. Prevention of Microbial Infections
When pores clog on our scalp, there is a chance of microbial contamination. While most microbes are not harmful, others can evolve into lice, infection, and dandruff. This can be a major cause behind a tender scalp, characterized by redness and itching. Mixing honey or lemon juice with hair oil can help your scalp remain healthy and hydrated.
5. Relaxation of Mind & Body
Regular oil massage relaxes cranial nerves and facilitates blood circulation. A good massage aids in stress relief, and relaxes the body as well. Reports claim that regular oil massage can improve eyesight and lessen migraines. Wrapping a hot towel around your head for 10-20 minutes can grant instant relaxation!
6. Promotes Shine & Luster
Healthy, shiny hair is something we all surely want. Repeated exposure to heat, pollution, hair colors, and chemical treatments lead to thinning and loss of shine. Oil massage helps you regain hair luster. It repairs split ends and provides a lovely sheen to dull hair.
Thus, oil works as a natural elixir for all your hair-related problems. Incorporate oil massage into your hair-care routine and see the difference for yourself!