Hair Care
7 Benefits of Using Bhringraj Oil Beyond Hair Nourishment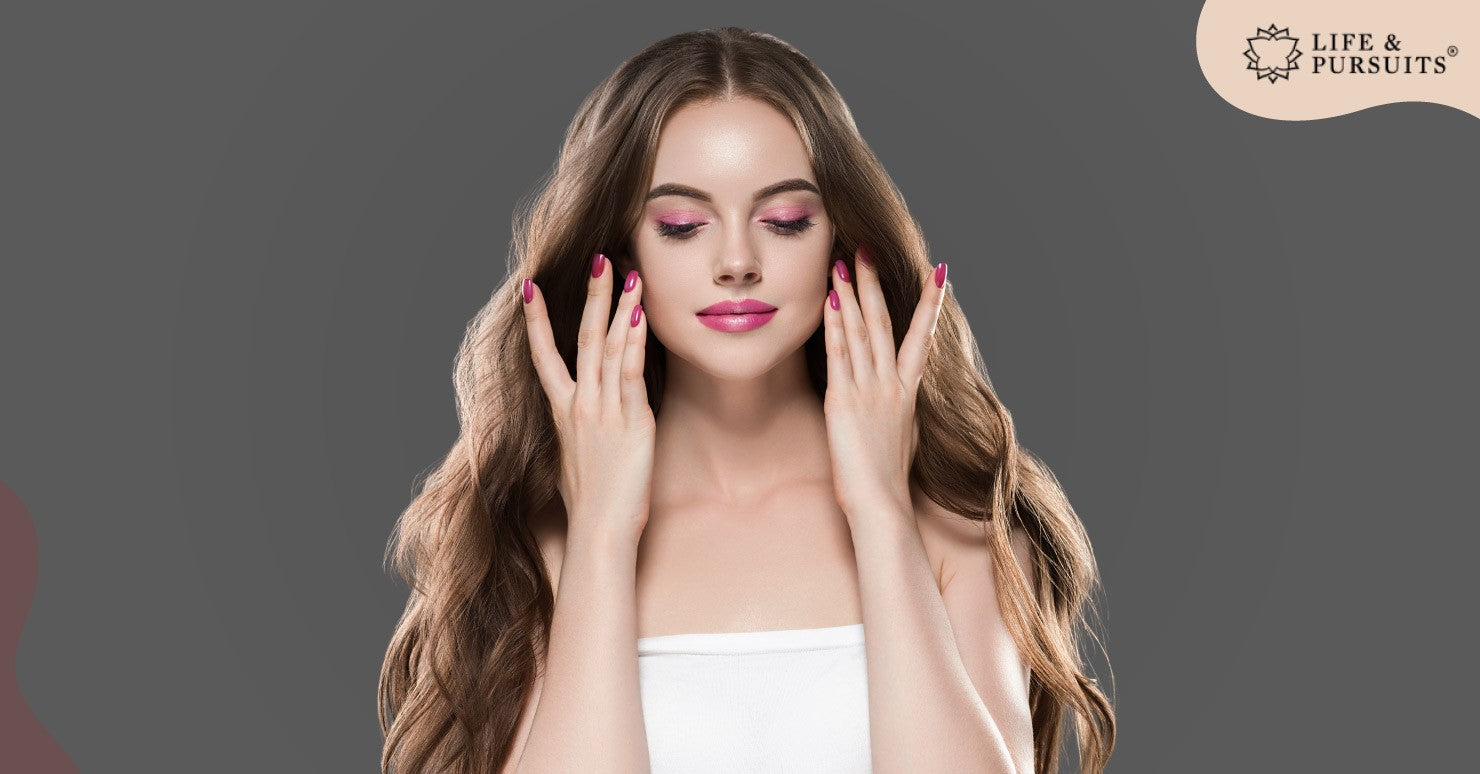 Bhringraj is an Ayurvedic herb that can help with hair loss, skin and liver problems. Bhringraj's scientific name is Eclipta alba, and it belongs to the Asteraceae family. Bhringraj oil is a traditional Ayurvedic concoction, commonly known as 'Bhringraj Tail.'
To make Bhringraj oil, the leaves of the Bhringraj plant are mixed with a carrier oil and heated. You can also find Bhringraj in capsule or powder form.
Beyond treating hair loss, Bhringraj oil is also potent enough to treat some forms of scalp infections, headaches. Continue reading to learn about 14 amazing benefits of using this oil beyond hair nourishment. But before we learn the details, here's some more info on Bhringraj oil.
What is Bhringraj Oil?
Bhringraj, also known as Karisalankani, is a powerful medicinal herb that finds a prominent mention in Ayurveda (an Indian traditional system of healing). Bhringraj is used to promote hair growth and. Bhringraj plant comes in two varieties: one with yellow blooms and the other with white blossoms.
Both of these species of Bhringraj flowers are used to make oil, but the white-flowered Bhringraj plant is the most popular. Some natural chemicals found in the plant are flavonoids, coumestans, alkaloids, polyacetylenes, and thiophenes.
7 Reasons How Bhringraj Oil is Helpful Beyond Hair Nourishment
As you have seen, this oil is not just a hair-growth oil, but has many other amazing benefits. Let's see some of them:
1. Aids in sleeping and reducing stress
Because of the soothing effects of Bhringraj oil, massaging it into the scalp promotes deep sleep. It's a well-known stress reliever. Magnesium present in Bhringraj oil is proven to boost mood and sleep habits.
Also Read: Are you sleeping enough? how head massages with oil can help you sleep better at night
2. Healthy skin
Bhringraj is beneficial for skin health and skin problems. Bhringraj oil is moisturizing and can aid in the relief of dry skin. Because it is an anti-inflammatory, it can treat skin irritation such as psoriasis, dermatitis, and some types of acne. In addition, it aids in the rejuvenation of your skin and the reduction of wrinkles and dullness.
3. Promotes hair growth
Bhringraj oil promotes hair development while also preventing hair loss. According to research, when the Bhringraj herb was coupled with hibiscus and Jatamansi, it resulted in a more significant number of hair follicles during the growth phase of the hair cycle, resulting in noticeable hair growth.
4. Fights dandruff
Bhringraj oil contains antibacterial qualities that may help treat small fungal or bacterial infections, which may aid in the treatment of dandruff. Bhringraj improves the scalp's natural pH balance and moisture levels.
5. Helps to relax
Bhringraj oil, when used as a massage oil, promotes relaxation, therefore, giving you relief from the stress and strains of daily life.
6. Helps treat scalp infections
Bhringraj oil's antibacterial qualities make it a popular choice for treating different scalp diseases. This oil can treat follicular infections, psoriasis, bacterial infections, and tinea infections. This oil will relieve hair follicle irritation and scalp discomfort while promoting hair growth.
7.

Reduces

hair loss
It's a fantastic treatment for hair loss caused by lifestyle issues. Bhringraj oil helps to clear your mind and relieve tension and anxiety. This plant also includes several minerals and vitamins that assist in preventing hair loss and breaking.
Massage the oil into your scalp every night to enhance blood circulation and allow more nutrients to encourage hair development.
Also Read: Why Traditional Ayurvedic Hair Oils Are The Best Natural Oils For Hair
At Life & Pursuits, our Organic Bhringraj Hair Oil revitalizes your locks with Ayurvedic expertise. We double-ensure that every component in our offering is authentically organic. USDA and Ecocert certified ingredients put Life & Pursuits Organic Bhringraj oil distinct from commercially manufactured solutions.
Our oil is also devoid of parabens, silicones, sulfates, colors, BHT/BHA, and other potentially harmful ingredients. In addition to Bhringraj, it contains other Ayurvedic herbs such as Brahmi, Amla, Hibiscus, and Neem.
Life & Pursuits is the one-stop-shop for all your skincare and haircare requirements. We deliver science-backed solutions for specific needs and problems using clean, pure, organic skin, body, and hair care products. Our components are ethically sourced, research-backed, and include no artificial colors or scents harmful to animals. See the difference with our 100% pure, organic, and robust range of skin and hair care products.