Face Care
Am or PM: When Is the Best Time to Use Vitamin C Oil for Face?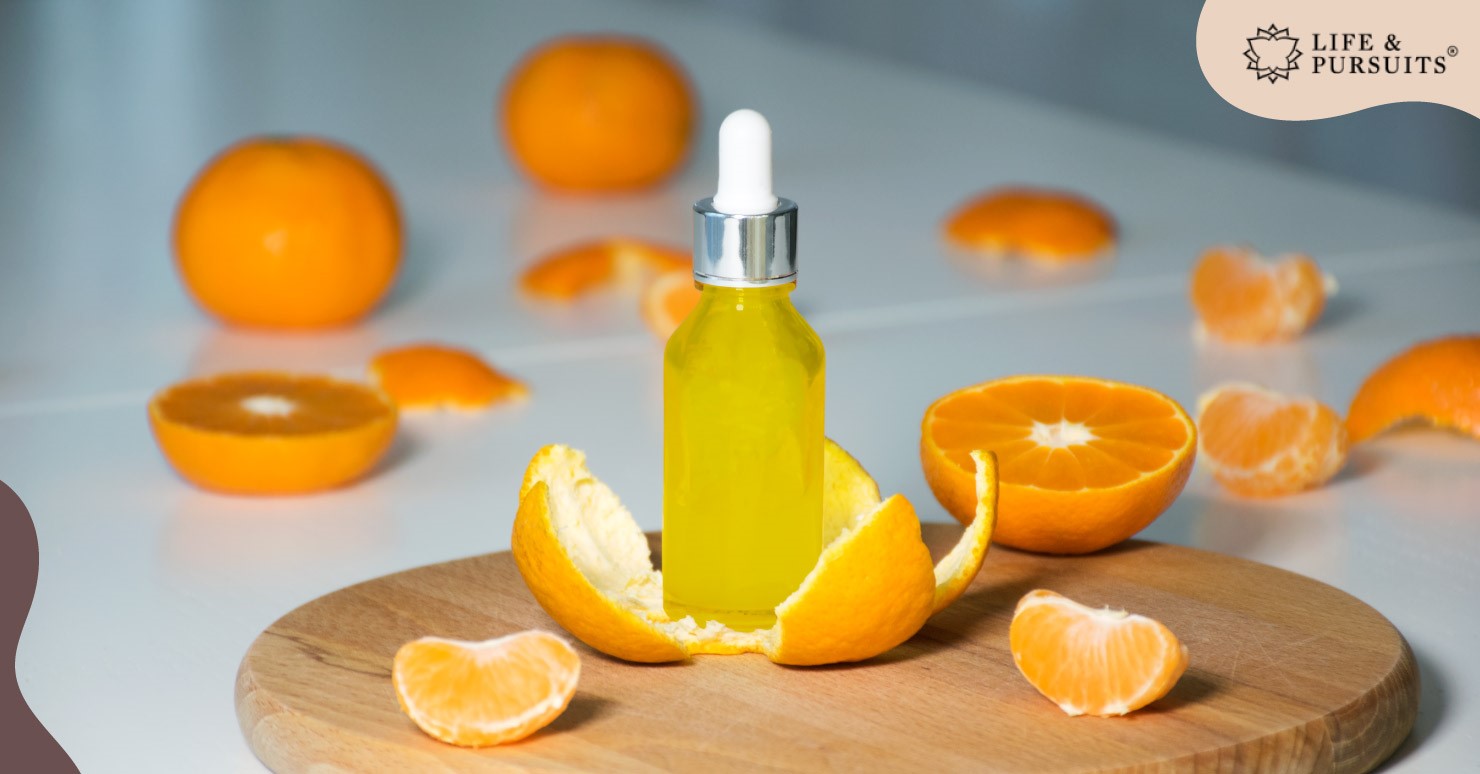 A Vitamin that we have been eating, drinking, and chewing on since childhood; recommended by doctors and mothers alike, Vitamin C oil for face is a boon in the hot summer. 
Think of Vitamin C as a magical healing potion that helps form collagen, heal wounds, repair bone cartilage from wear and tear, and a plethora of other amazing functions that aid an individual's overall growth and development. 
What's more, it also acts as a barrier against damage caused by toxins and free radicals. It is no surprise, therefore, that Vitamin C is a miracle worker on the face and skin. 
When applied to the face, Vitamin C penetrates deep into the layers of the epidermis and starts working from within. Not only does it act as an age-defying agent, but it also has a soothing and cooling effect against sun damage. 
Unfortunately, the body does not store Vitamin C. Therefore, it becomes doubly important to keep replenishing the vitamin levels in our bodies. A diet rich in Vitamin C can help; however, if you are looking for that healthy sun-kissed glow on your face to occur quickly, then a Vitamin C serum oil for face is your best bet. 
Read: How To Revitalise Your Skin During Harsh Indian Summers
How Can Vitamin C Oil for Face Help?
Face Oils, as the name suggests, are oil-based formulae that help strengthen the cells on your face. Life & Pursuits' Saffron Face Oil, infused with natural ingredients, is high in Vitamin C. 
Turmeric, Saffron, Apricot, and Argan form the building blocks of this natural, Ayurvedic product. In particular, the goodness of turmeric extract and the potency of saffron will help you achieve that healthy glow. These ingredients, like Olive Squalane and Apricot oil, are brimming with the miraculous power of Vitamin C. 
But how can you incorporate Vitamin C into your skincare routine? A lot of you may have questions about how to achieve the most out of this amazing vitamin. Well, look no further; find all your answers right here. 
What Is the Best Time to Use Vitamin C Oil for Face?
You must be wondering, should I incorporate this face oil into my morning or night routine? Well, the answer is not as easy as you might expect. You would think that since Vitamin C face oil guards against the effects of sun damage, the best time to use it would be during the day. 
However, studies reveal that the damaging effects of UV rays continue to occur long after the skin is exposed to the sun. Therefore, to extract the benefits of Vitamin C oil for face, you must incorporate it into your morning and night routines. 
As mentioned earlier, your body cannot store Vitamin C, even less so on the skin of your face. However, it is also the same facial skin that receives maximum exposure to harmful elements. Thus, you need to keep replenishing it. 
Read: How To Protect Your Hair From Sun Damage
Therefore, it is recommended that you apply a Vitamin C face oil or serum as part of your morning as well as night routines. When applied in the morning, it acts as a barrier between your skin and the damage caused by the sun. 
However, it wears off by the end of the day. Therefore, when applied at night, the face oil penetrates deep into the layers of the skin and repairs the damage caused by ultraviolet rays. Sun damage occurs within, deep under the skin, and has longer-lasting effects. 
Therefore, it requires a product that targets repair - and the best time for any product to work efficiently is at night when your body is at rest. 
How to Use Vitamin C Face Oil?
Vitamin C oil for face is very easy to use. First and foremost, be sure to cleanse your face with a gentle face wash and pat dry with a clean towel. When using this oil as part of your morning routine, apply a few drops on your face and use your clean fingers to massage it in. 
Follow this up with a layer of moisturizer or sunscreen to lock it in, and voila! You are ready for the day. 
However, using this as part of your night routine takes a little extra time. After cleansing and drying your face, apply a few drops of this face oil. 
Then, to reap the maximum benefits, use a Gua Sha stone or jade roller to massage the oil into your skin. This enables the skin to absorb the oil better as the stone massages the muscles of your face and makes them more supple. 
In Conclusion 
There are many reasons to use Vitamin C face oil, and it's effective, natural, and a great way to spend time with yourself.
Whether you're looking for a pick-me-up or just want to treat yourself, Vitamin C oil for face is the perfect solution. Give it a try today!
With Life & Pursuits' products, you can be sure that everything you apply to your skin and face is made with all-natural ingredients based on the ancient Indian tradition of medicine - the Ayurveda. 
The Saffron Vitamin C Face Oil will help in anti-aging and reduce pigmentation while protecting your skin from sun damage. Our products are 100% vegan and cruelty-free. So rest assured, your skin will thank you. Convinced? Check out our website to get it now!