Skin Care
How Organic Body Oil Can Keep Skin Plump In Dry Winter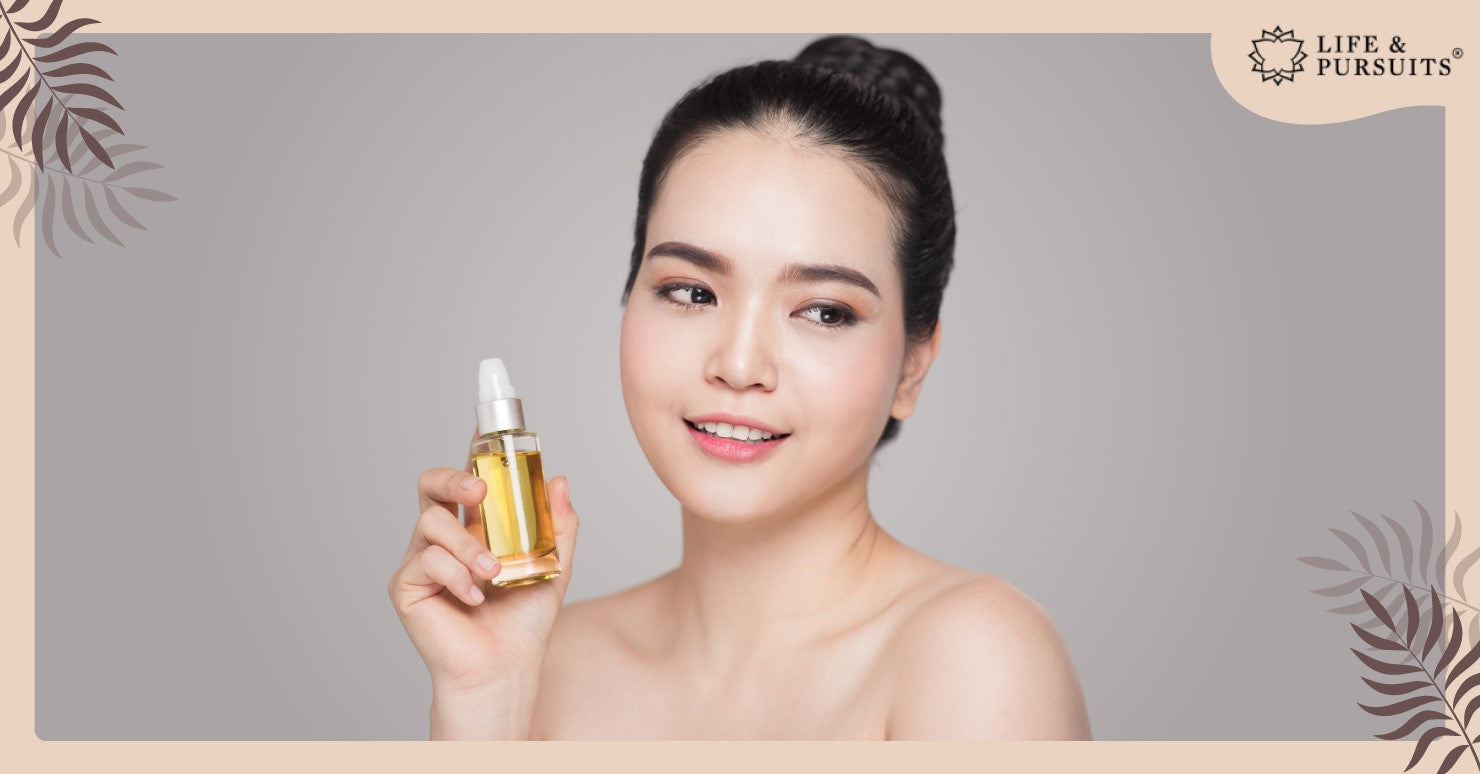 Winters predict dry, flaky skin in both children and adults. The outermost layer of our skin, sometimes referred to as the stratum corneum, serves as a barrier of protection by keeping moisture within the deeper layers of the skin. Winter winds that are dry and icy drain the skin of moisture, leaving it lifeless, dry, and drab. As a result, the stratum corneum is harmed, worsening winter dryness. This issue can also be exacerbated by taking scalding hot showers, overexposure to sunshine, and specific skin conditions.
Because of this, it's crucial to take good care of your skin during the long winters. Hydrating organic body oils are among the greatest ways to achieve this. Organic body oils are the unsung heroes of body moisturization. Body oils have occasionally been ignored in favor of lotions, but they have persisted in making a comeback in the beauty sector since they have a special edge over lotions.
Benefits of Organic Body Oils
Organic body oils are frequently associated with being oily, but this isn't accurate. They can offer your skin several advantages. The following information will persuade you to think about switching to body oils:
1. Hydrates Dry Skin
Since pure oils are rich in nutrients and antioxidants, they have been used in traditional beauty practices for hundreds of years. They have no fillers, are completely active, and are quickly absorbed into the skin, making them the best solution for dry skin.
2. Maintains Healthy Skin
Body oils keep your skin healthy because they are often manufactured with all-natural ingredients that are good for your skin. Organic body oils will keep your skin feeling smooth and supple. The absence of artificial fragrances and other substances that have been chemically altered is one of the main advantages of using organic body oil. Body oil is created with the intention of long-term nourishment and suppleness restoration.
3. Better Than Body Creams and Body Lotions
Body oils absorb quickly without leaving a greasy residue and are substantially less greasy and heavier than body creams or lotions. Daily users of body creams or lotions complain that they feel greasy and sticky afterward, and nobody likes having oily substances on their skin all day. Precisely what kind of oil you apply to your skin makes a difference, and you should think about using organic and plant-based oils, such as jojoba oil, argan oil, and others, to receive the finest results from body oils.
4. Heals Dry Skin
Dry skin may be caused by various factors, such as the environment, abrasive soaps, and more. Wax is used in lotions and creams to create a temporary skin layer that serves no other purpose. Contrarily, organic body oil seals in moisture and sustenance.
5. Made From Natural Ingredients
Giving organic body oils a try is harmless because they are made of pure substances. Organic body oils don't contain stabilizers or preservatives, which leave the skin with an unnatural covering. Deep skin penetration by body oils keeps moisture locked in and prevents dryness.
4 Organic Body Oils to Fight Winter
The best body oils are always those that have been cold-pressed. This is due to the high nutritious content of cold-pressed oils, particularly in Vitamin A and E. They don't include any extra scents or harmful chemicals. We've compiled a list of the most popular moisturizing organic body oils:
1. Organic Coconut Oil
Coconut oil is a powerful natural moisturizer that has the power to significantly increase hydration by raising the lipid content of the skin's surface.
Coconut oil is ideal for dry skin because it absorbs fast. Furthermore, coconut oil acts as a sealant, trapping moisture within the skin to give it a youthful appearance. Additionally, it has healing qualities and can be applied to scars and blemishes.
2. Olive Oil
We would be running out of space if we started mentioning all the advantages of olive oil. For millennia, people have used olive oil as a hydrating body oil.
It is lightweight and abundant in vitamins and antioxidants. The antioxidants in olive oil can restore the daily harm that pollution causes to the skin, and dry skin benefits the most from it.
3. Turmeric Body Oil
Indian Ayurvedic scriptures have mentioned the various advantages of turmeric. In addition to having numerous medicinal characteristics, turmeric is a powerful antioxidant.
Additionally, turmeric body oil reduces unwelcome tanning and works wonders on scars and blemishes. You can try the turmeric body oil from Life and Pursuits. It is organic and safe.
4. Cold-Pressed Sesame Oil
The Life and Pursuits Cold-pressed Sesame  Oil is a goldmine of organic sesame seed oil that improves suppleness, regulates body temperature, and stimulates hair development.
Sesame oil is packed with antioxidants, minerals, and vitamins (A, E, B1, B2, and B3) that offer total hydration and support the balance of the skin's natural barrier.
Sesame oil is an instant favorite for skin care because it is non-comedogenic and quickly absorbs into the skin. Sesame oil is one of the best body oils for skin that is healthy and happy-looking.
Skincare by Life and Pursuits: A Promise for Healthy Skin
At Life and Pursuits, we reinvent and refine skincare with all-natural products devoid of hazardous pollutants, fusing the benefits of the ancient science of Ayurveda with cutting-edge technologies.
Our skin needs enough vitamins, minerals, and antibacterial protection to fight pollution damage.
The organic body oils by Life and Pursuits are among the best for radiant skin since they are gentle on the skin, light, and non-greasy.