Face Care
Is Vitamin C Serum The Foundation For Youthful Skin?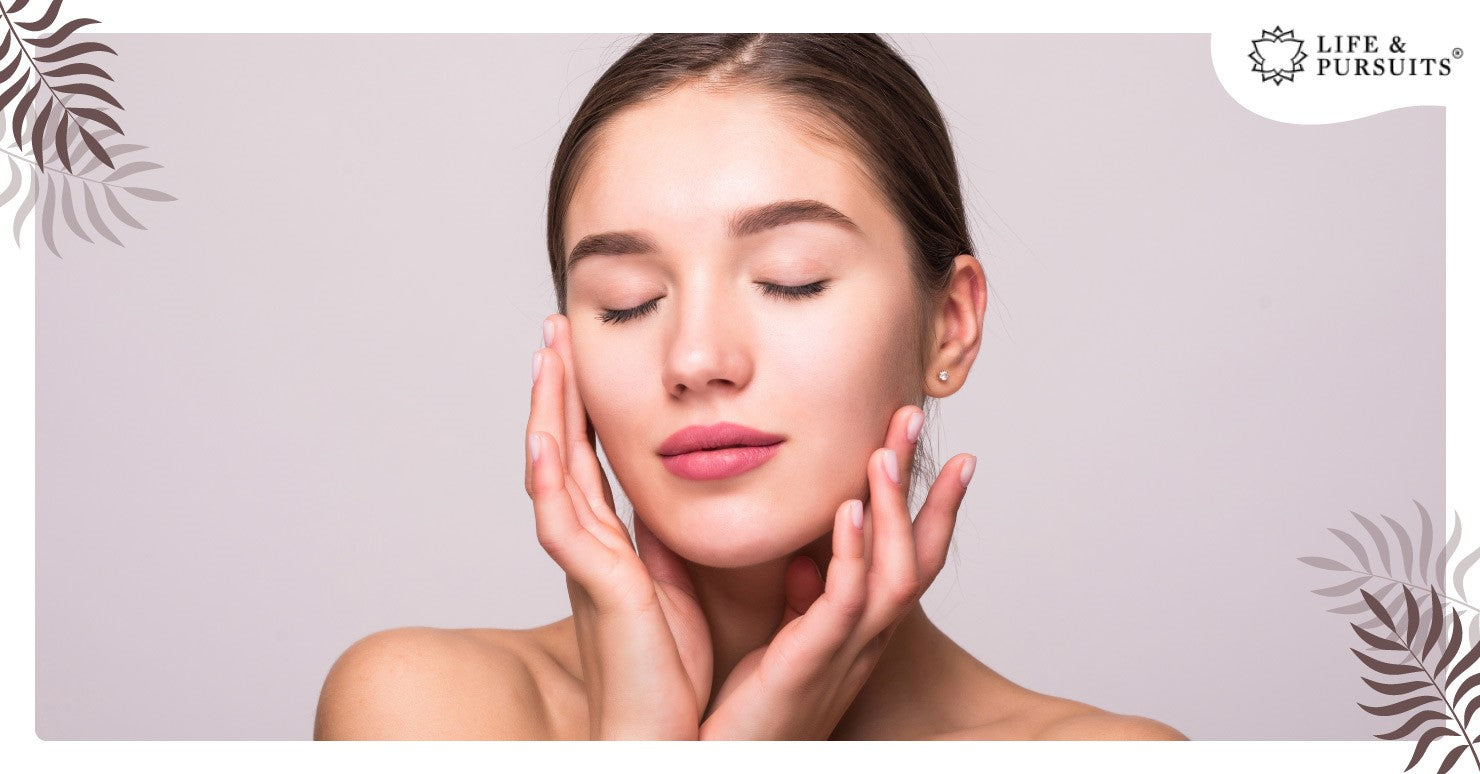 Undoubtedly, having youthful skin is something that most people wish for. But not everybody is blessed with great genetics and flawless skin naturally.
Healthy and youthful skin requires proper skin care and the right products to help your skin repair and stay healthy. And when talking about the legends of Skincare, you cannot afford to miss out on the vitamin C serum. This serum can be a lifesaver for almost any skin type due to its safety profile.
Its ability to balance our skin tone and brighten our skin cannot be overlooked! Vitamin C serum is such a versatile skincare product that skipping it would be tantamount to skin suicide. It also aids in skin smoothing and, to a certain extent, skin hydration. Together, all these qualities do wonders to offer you the most beautiful skin possible.
So now, let's dive deeper to see and understand how vitamin C serum can act as the magic potion to keep your skin youthful.
How Does Vitamin C Serum Work?
Vitamin C is touted as the secret to preserving a flawless, even, and glowing complexion. Since it has a much thinner consistency compared to a moisturizer, vitamin C can penetrate far into the inner layers of our skin and work as skin revitalizing therapy.
It has qualities that make it an excellent antioxidant and a good antidote for aging. Moreover, it aids in boosting skin's collagen production. As a result, it can make your skin radiant and glowing, with an even complexion, much less pigmentation, and fewer fine lines and wrinkles.
The Benefits of Using Vitamin C Serum For Your Skin
Now let's take a closer look at some of the benefits of vitamin C serums that make it a sought-after skincare element.
1. Healthy and hydrating for your skin
Most healthy skin and organs contain high concentrations of vitamin C, indicating that vitamin C accumulates in the body from circulation. Also, it has been noted that vitamin C penetrates the skin best in the form of ascorbic acid, leading to healthier skin.
Magnesium ascorbyl phosphate, another vitamin C derivative used in skin care, has a hydrating impact on the skin. It lowers transepidermal water loss (TEWL), improving the moisture retention of your skin, thus keeping your skin hydrated.
2. Brightens up your skin
By assisting in the reduction of pigmentation and smoothing the skin's surface to combat dullness, vitamin C gives your skin a youthful glow.
The formation of melanin, the pigment responsible for skin color, is inhibited by vitamin C treatment. Thus, using vitamin C serum diminishes dark patches and general dullness that hinder your skin from having a bright and dewy shine.
3. Reduces hyperpigmentation
As vitamin C impedes melanin production, it can fade hyperpigmentation, including sunspots, age spots, and melasma.
Vitamin C inhibits melanin synthesis by downregulating the activity of an enzyme known as tyrosinase. It is commonly used for the depigmentation treatment of hyperpigmented spots on the skin in dermatology.
4. Boosts collagen production
Low levels of the naturally occurring protein collagen in the skin can cause fine lines and wrinkles as it depletes over time.
Vitamin C is well known for boosting collagen production through collagen synthesis. In reality, collagen synthesis cannot take place without vitamin C.
5. Protects against sun damage
The amount of vitamin C in our skin naturally can degrade quickly due to daily exposure to pollution and UV rays. While it may not seem like a major concern at first, sun damage can, over time, ruin the evenness, tone, and general quality of your skin.
By battling the radicals that infiltrate our skin, vitamin C serum for the face can assist in preventing harm and damage. The key to combating sun damage is frequently utilizing vitamin C serum.
6. Fights skin inflammation
Being an antioxidant, Vitamin C also has anti-inflammatory properties. With its soothing qualities, it reduces puffiness and lets your face shine.
Its anti-inflammatory properties might help neutralize free radicals that cause damage and promote a healthy immune system to reduce inflammatory responses.
Vitamin C's anti-inflammatory qualities can also reduce redness, leading to a more uniform complexion. With regular use of vitamin C, you can eliminate dark spots, redness, irritation, and inflammation, resulting in clean, and smooth skin.
How to use Vitamin C Serum?
Vitamin C serum is of different types and concentrations; hence it is best to follow the instructions given on its label or as instructed by your dermatologist. Here are a few things to consider:
Usually, Vitamin C serum is typically applied once or twice per day.
It's best to cleanse, tone, apply your vitamin C serum, and then moisturize.
If you are stepping out in daytime, pairing your vitamin C serum with sunscreen can give you even better results while lowering the harm caused by UV rays.
It can be used along with other active products. However, using it with niacinamide might reduce its effectiveness. A combination of tyrosine, zinc, and vitamin C increases the bioavailability of vitamin C 20 times over just vitamin C alone.
Although topical vitamin C is generally well tolerated, you should do a patch test to avoid the risk of any side effects or reactions.
The Best Vitamin C Serum- Life & Pursuits
If you are looking for a natural vitamin C facial serum containing the most effective vitamin C concentration, that is both cruelty-free and toxin-free, then you should go for Life & Pursuits Vitamin C Serum. 
Life & Pursuits is known for providing natural, vegan, and certified skin and hair care products that bring all the goodness of mother nature and magical herbs in a bottle. 
The Bottom Line
Vitamin C can help you overcome many skin problems and give your skin an out-of-this-world glow.
Nevertheless, you should note that consistency is the key to maximum results. Some use it in the morning to protect against UV rays and pollution, others use it at night to recover from all the skin damage it has sustained during the day. So incorporate it into your skincare routine in a way that makes sense.
There you have it all, vitamin c serum and its magical properties to give you youthful, glowing, and healthy skin.