Skin Care
Looking For The Best Soothing Body Oil For Dry Skin? Here's Your Solution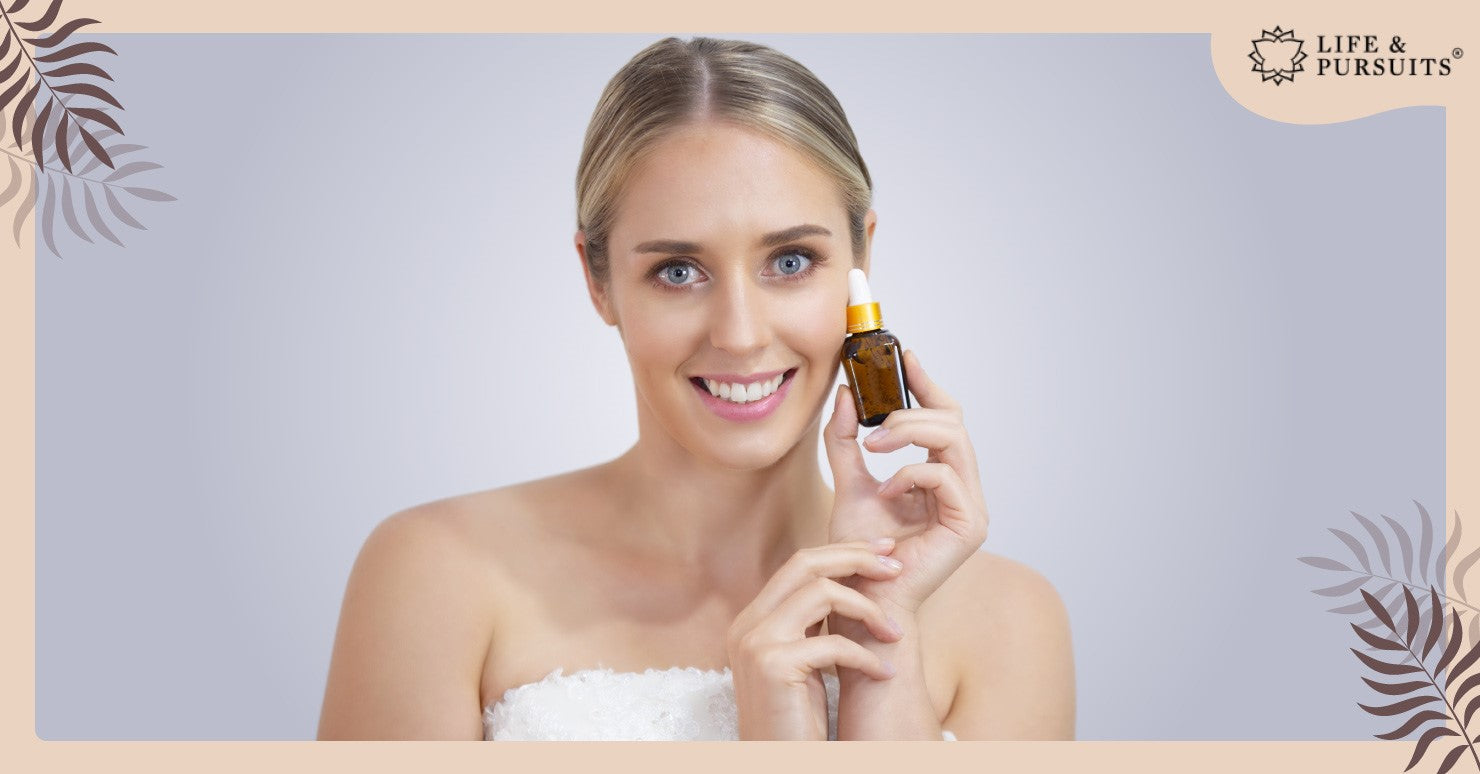 Dehydrated skin is a serious problem for many, especially during winter. And this dehydrated skin leads to dullness, flaky skin, itchiness, and many more skincare problems.
While there are many ways to address dry skin—from experimenting with moisturizers, body creams, and nondrying cleansers to even using air humidifiers—nothing beats the efficiency of body oils for moisturizing dry skin.
So what makes body oils for dry skin better than moisturizers and creams?
Branded lotions and creams are often packed with various chemicals, preservatives, dyes, and artificial fragrances, which can lead to heightened skin sensitivity. Body oils armed with essential oils and nature's goodness help lock in moisture and improve blood circulation without harmful chemicals.
It can be easily tailored to target different skin problems and is also used in aromatherapy to relax your mind and body.
Here, we'll share all the benefits and best body oils for dry skin!
8 Major Benefits of Using Body Oil For Dry Skin:
According to skincare experts, we should consider a few approaches and ingredients if we want to have hydrated skin all day. And body oils are one of them!
Let's find out why replacing body moisturizer with body oil is beneficial.
1. Body oils are significantly more effective in hydrating dry skin.
Because they are high in nutrients and antioxidants, pure body oils have been used in ancient beauty routines for hundreds of years. They are 100% active and easily absorbed into the skin because they do not contain fillers. This is the ideal solution for dry skin.
2. Body oils are typically made with natural ingredients that benefit your skin.
Body oils will keep your skin soft, silky, and healthy. One of the primary advantages of using body oil is that it contains no artificial fragrance or other chemically treated ingredients. Body oils are created to restore nourishment and suppleness over time.
3. Body oils are better than moisturizers and lotions.
Unlike creams and lotions, body oils do not contain preservatives or stabilizers, which create an artificial layer on the skin or harm the skin. Body oils absorb deeply into the skin, retaining moisture and preventing dryness.
4. Body oils are much lighter and non-greasy than body creams or lotions.
Body oils are lightweight and absorb quickly into your skin without leaving a greasy residue. Those who use body creams or lotions daily report feeling sticky and oily. Nobody likes sticky and greasy layers on the skin. For the best results, go for an organic body oil for dry skin.
6. Body oils give you glowing skin.
Every month, our skin sheds dead cells. However, dead skin cells do not always shed completely, leaving the skin dry and flaky. Body moisturizing oils exfoliate and rejuvenate the skin, leaving you with a clear, healthy, glowing complexion. Also, massaging body oil regularly improves skin elasticity by combating free radicals and softening the skin.
7. Body oils have soothing and relaxing effects.
Natural body oils detoxify the body by pushing out toxins as they penetrate deep into the skin. This allows you to relax and release negative energy, creating a sense of calm and happiness. And, as the negative energy dissipates, you sleep better.
8. Body oils are cruelty-free.
Body oils also have the advantage of being 'cruelty-free' and 'quick-absorbing'. Pure body oils are made from pure ingredients, so there is no harm in trying one.
In dry winter, picking the right body oil and adding it to your skincare routine might be the best choice.
The Best Soothing Body Oil For Dry Skin
There can be nothing better for your body and skin than using organic and chemical-free products.
Therefore, we have picked the two best oils for dry skin, which are 100% natural and work great to replenish the skin's natural moisture and restore its radiance.
1. Turmeric Body Oil
Turmeric is an effective ingredient for repairing your skin and giving it a healthy glow. Turmeric essential oil has several other benefits, including anti-allergic, anti-bacterial, anti-microbial, anti-fungal, and anti-parasitic properties.
Turmeric Body Oil by Life & Pursuits deeply nourishes, moisturizes, and hydrates the skin. This natural beauty oil moisturizes, tightens, and brightens the skin.
You can use this skincare oil for relaxing aromatherapy and head-to-toe massages as an alternative to lotions and creams to revitalize your bodily senses truly.
2. Lavender Body Oil
The lavender herb's blooms are used to make lavender oil. It has moisturizing and soothing properties. It is the best oil for aromatherapy and has proven to be a great help in treating acne.
Life & Pursuits' Organic Lavender Body Oil contains a potent blend of Ayurvedic herbs, essential oils, and Vitamin E that perfectly complements your skin and beauty care routine.
This lavender oil moisturizes the skin while healing sunburn and dryness. This can be used as a pre-shower massage oil or post-shower moisturizer. When massaged into your hands, it effectively reduces dryness and softens hard nails.
This soothing Life & Pursuits' Lavender Body Oil will transport you into a spa-like experience at home. The naturally calming properties of this nutritious oil will calm your mind and body.
Moreover, Life & Pursuits products are certified organic, cruelty-free, safe, adhere to global standards, and make a perfect pick for your body care needs. So, don't wait any longer and grab your favorite product now!