Face Care
The Ultimate 5 Step Guide to Choose Face Oils for Your Skin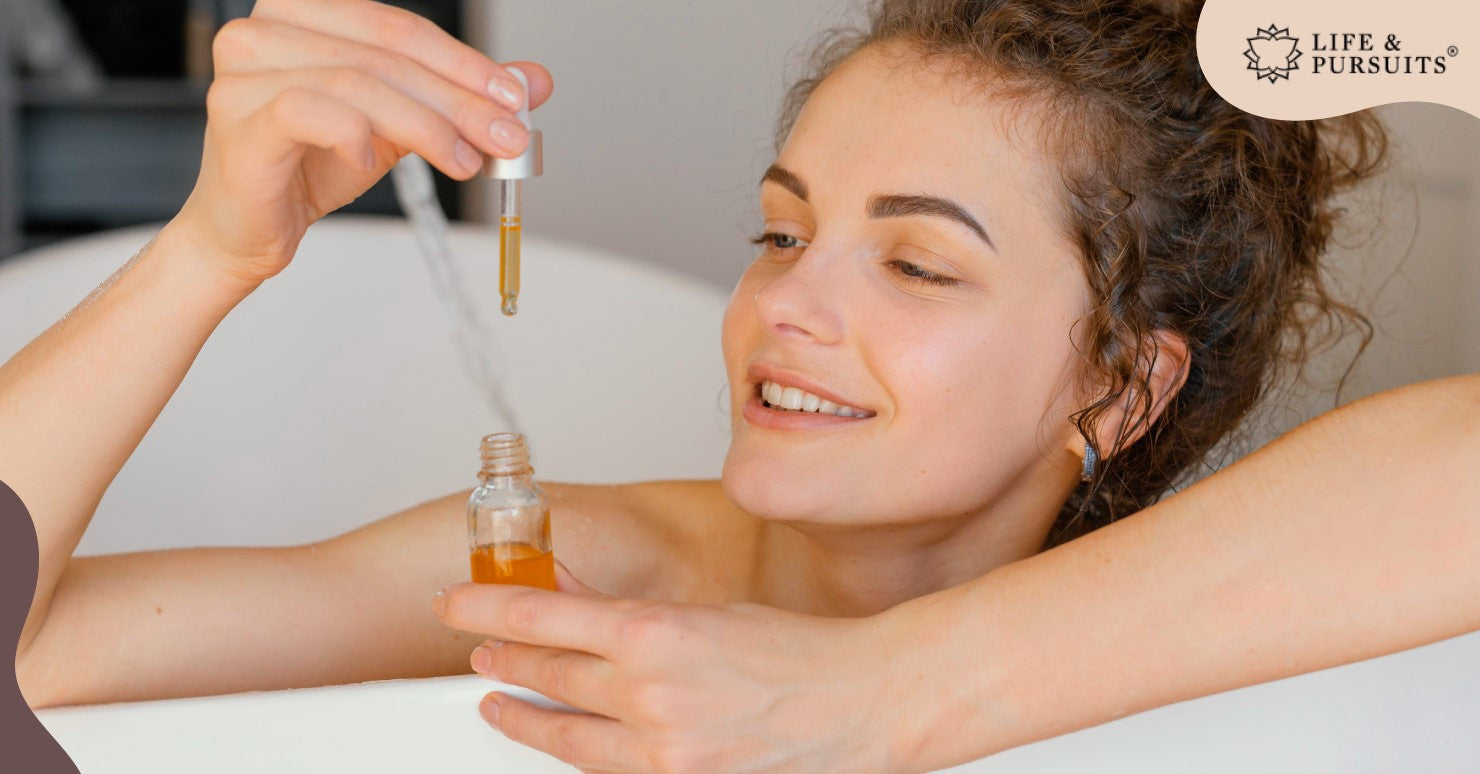 Moisturizer. Anti-aging serum. Toner. Sunscreen. Spot treatment. Essentially most skincare regimens comprise all or some of these products. The last thing that strikes our mind when caring for the skin is oils. 
You heard it right! Skin oils are the least considered skincare products, blame it on the misconceptions about their usage and being unaware of how to choose the best one for the skin type.
However, face oils are one of the essential elements of common skincare routine, be it morning or night. As we move in the article below, let us understand how face oils protect our skin and the secrets to choosing them right.
What are Face Oils and How are they Better?
Face oils are made with botanical extracts and are treasure houses of antioxidants. Unlike other synthetic skincare products, they have high content of natural and organic ingredients are organic, devoid of harsh chemicals, preservatives, and parabens that can do more harm than good. 
Face oils are occlusive, which means they lock in the moisture in the skin and prevent it from drying due to environmental conditions. 
Essentially, face oils help skincare and nourishment by preventing moisture loss, one of the prime factors for the appearance of aging symptoms on facial skin, and provide it with a plump and even-toned look.
The role of face oils in controlling the excess sebum and avoiding acne and breakouts is immense. Face oils signal the sebum-producing glands and control the production. Thus, they are an efficient way to tackle the oiliness of the face with no side effects. 
However, it is vital to choose the right face oil to maximize the beneficial results. Here are five secrets you should know to handpick the best face oil that reveals your natural beauty.
Step #1: Analyze your skin concern
Depending on your lifestyle, genes, and habits, your skin may be prone to various concerns. Experts identify the following as the major skin concerns in beauty care:
Acne-prone  

Anti-aging  

Loss of elasticity  

Obvious pores 

Pigmentation  

Redness 

Sun damage

Wrinkles
Fortunately, face oils can address all these skin concerns. The trick lies in choosing the best face oil that solves the problem from the roots.
Step #2: Identify your skin type
Face oils can bring out proven results, provided you choose them according to your skin type. Here's how to quickly identify what your skin type is:
Oily skin: Your skin always looks greased despite the number of times you cleanse it. Acne, blemishes, and breakouts are your best beauty enemies, and it seems like getting rid of them is an impossible task.
Dry skin: No matter the season, your skin appears dry and flaky. Itchiness, flakes, and peeling are the concerns that bother you.
Combination skin: The part around your nose-forehead and chin is greasy, while the forehead and cheeks seem to be fine. Combination skin is oily in the area around these three parts, commonly termed as T-zone in beauty care.
Normal skin: You are blessed with normal skin if you experience no acne, no dryness, and no mentionable skincare woes. But that should not further you from your skincare routine to maintain your skin's health.
Step #3: Choose the right face oil
Face oils are plant extracts. Thus, every face oil is different because of the plant from which it is extracted. In most cases, the best face oils on the market are often the blends of multiple plant extracts. Here we explain which face oils help various skin types so you can make a wise choice.
Squalane oil: A miracle oil for acne-prone skin, squalane oil is akin to skin's sebum. It effectively controls the excess oiliness and eliminates acne.
Marula Oil: If you want a 'light oil,' Marula must be your choice. It soothes irritated skin, gently reduces redness and itchiness, and makes a perfect choice for both oily and combination skin.
Jojoba oil: Jojoba (pronounced: jo-ho-ba) is one of the plants that hold the remedies for any skin type – oily, normal, dry, and combination. Choose jojoba oil, one of the top face oils, for healing your skin from within. 
Retinol oil: One of the oft-heard names in the beauty industry, retinol is a powerful anti-aging component. Include retinol oil as a part of your anti-aging regime to lock in the youthful look.
Step #4: Know how to use the face oil correctly
Face oils are powerful skincare products. When used in the right way, they can become your most loved beauty care products in no time. Implement these tips to use the face oil the right way to get the best results:
2-3 drops of face oil are precisely what you need to nourish your skin. 

Always dab the face oil gently into the skin rather than trying to massage it.

Face oils can suit both day and night applications. For better results, choose a lighter face oil for the morning skincare routine and save the heavier ones for bedtime.

Face oils make the best primers too. Use them before sunscreen and makeup to retain the look for longer.
Step #5: Combine face oils with other skincare products 
Face oils are like most other skincare products that perform their designated functionality. They help lock in the moisture and prevent skin from drying due to exposure to harsh chemicals and the environment. 
To reap the most benefits, combine face oils with other skincare products such as moisturizers and serum. Make sure to dab face oil after applying moisturizer and serum, as face oils are best known to lock in the products beneath them. 
Let your Skin Glow from within 
"I regret taking care of my skin," – said no one, ever. Skincare concerns are common for most individuals. That should not hamper you from caring for it and flaunting a glowing and supple look, especially with a wide range of nourishing face oils available within reach. 
With Life and Pursuits, choose the best face oil that suits you and use it the right way. Combine your skincare routine with a nourishing diet and hearty sleep, and get ready to enjoy the youthful look forever!
Note: These statements have not been evaluated by the FDA. The product is not intended to diagnose, treat, cure, or prevent any disease or health condition.