Skin Care
Want Radiant Skin? Pick The Best Body Oil For Glowing Skin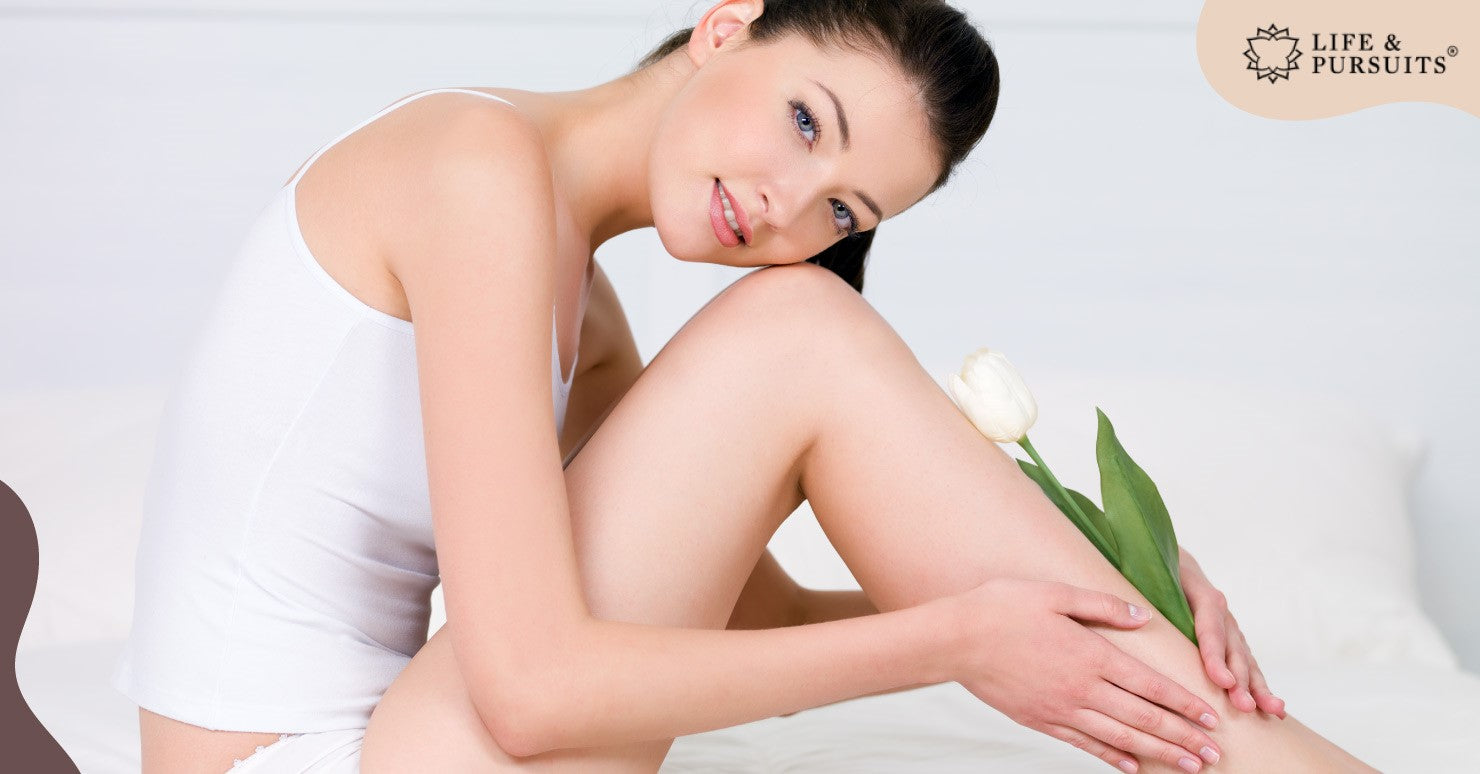 When your skin is dehydrated, it's time to think outside the box. Fortunately, body oils do exist! The best body oil for glowing skin will accomplish two goals: they keep moisture in and add a touch of luxury to even the coldest winter days. 
When it comes to moisturizing, body oils have been around for centuries, helping generation after generation achieve moisturized skin. Using the right body oil transforms moisturizing into a wholesome experience that locks moisture into your skin.
So here, we will see the best body oil for glowing skin that will give you that smooth-velvet skin touch you have been craving.
What Is The Best Body Oil For Glowing Skin?
Body oils are made entirely of oils, whereas body lotions are usually an emulsion (combined oil and water). The products themselves do not provide hydration because body oils do not contain water. Instead, body oils seal and lock in moisture already present in your skin. So, applying one right after showering is ideal.
If your skin is dehydrated and you don't apply body oil after showering, a lotion may be required to prevent dryness. Even if you can't bear a full post-shower rubdown, applying just oil is preferable to doing nothing.
Top Picks For The Best Body Oil For Glowing Skin 
Here're some tips for picking the right body oil for your skin: 
1. Argan Oil
Argan oil is often called "liquid gold" and is found in various cosmetics. Vitamin E, essential fatty acids, and antioxidants are abundant in argan oil. It's also one of the most expensive oils globally and is good for skin and hair. Argan oil nourishes and protects the skin and repairs hair and skin damage.
It also promotes scar tissue healing and has antibacterial and anti-inflammatory properties. In addition, it aids in moisture retention and is highly moisturizing on skin and hair, just like other beauty oils. It also protects skin from free radical damage thanks to antioxidants, making it an excellent anti-aging formula and the best body oil for glowing skin.
Benefits:
Hydrates the skin

Ideal for moisturizing

Gives the skin a soft feel

Best beauty elixir

Non-greasy and gets absorbed quickly into the skin
 2. Coconut Oil
Coconut oil absorbs quickly into the skin and is known for its numerous health benefits, including those provided by vitamins E and K, and its antifungal and antibacterial properties. As a result, coconut oil is a good choice for almost everyone, except if you have oily skin and are prone to acne.
In a study published in the journal Dermatitis, researchers discovered that coconut oil moisturized skin better than olive oil when used as a carrier. For your face or skincare, look for cold-pressed, unrefined coconut oil.
Benefits:
Excellent moisturizer

Fights dryness and flakiness

Makes skin soft and smooth

Delays premature aging

Prevents sagging of skin
3. Lavender Body Oil
Gone are when lavender was just Grandma's secret weapon for keeping the room fresh. It's safe to say that this singular purple bloom is more significant than ever and has been hailed a hero in skincare. 
Lavender oil has several benefits for the skin: It can help decrease wrinkles, acne, and even skin tone. It can also improve hair health and digestion, among other things.
The lavender plant produces lavender oil, which is an essential oil. It can be consumed, applied to the skin, and inhaled via aromatherapy. 
Benefits:
Fights acne

Detoxifies the skin

Heals injured skin

Prevents wrinkles

Insect repellent
4. Organic Turmeric Body Oil
The anti-inflammatory and antioxidant properties of turmeric's liquid residue help heal acne, stop hair loss, fade age spots, and give you blemish-free, glowing skin and long, silky tresses.
The treasure trove of phytonutrients present in the essential oil extracts of turmeric, namely turmerone, caryophyllene, eucalyptol, and phellandrene, are responsible for their antimicrobial, wound-healing, and anti-aging properties.
Benefits:
Treats acne outbursts

Cures skin infections

Eases sunburns
5. Organic Moringa Oil
Moringa is known as the "Tree of Life" or "Superfood" because it is high in vitamins, minerals, nutrients, and unsaturated fatty acids. In addition, Moringa Oil's high Oleic acid content boosts fatty acid absorption in the skin.
Organic Moringa oil's moisturizing, cleansing, and emollient properties make it popular in cosmetics. In addition, this oil has the mysterious and unique ability to penetrate the skin and detoxify it due to its light, dry, fluid, and sharp qualities, making it the best body oil for glowing skin.
Benefits:
Acts as a protective barrier for your skin

Repairs skin from damage due to pollution

Acts as an anti-aging oil

Provides a natural glow to your skin

Gets rid of dark circles
6. Organic Vitamin E Oil
The Organic Vitamin E oil from Life&Pursuits is made from organic sunflower oil and is free of synthetic tocopherol acetate, mineral oil, and fragrances. Its all-natural formula nourishes and moisturizes your skin, hair, and nails.
Vitamin E oil is also available in sheet masks soaked in essence. After removing the mask, gently massage your face to absorb any leftovers.
Benefits:
Moisturizes your skin

Prevents UV damage to the skin

Treats hyperpigmentation

Helps in scar and wound healing

Helps with psoriasis and eczema
7. Olive Oil
Olive oil is high in healthy vitamins, fats, and antioxidants, which can help you have better-looking skin. It hydrates skin by locking in moisture, and its antioxidants may help reduce the appearance of wrinkles.
Olive oil can be used on the skin for extra moisturization and treatment of dry skin because it helps to lock in moisture. Olive oil has been added to the formulations of several beauty products, such as soaps and lotions, primarily for its benefits, making it the best body oil for glowing skin.
Benefits:
Fights oxidative stress

Cleanses skin

Lowers the risk of acne

Promotes wound healing

Revitalizes and strengthens skins tonicity

 
8.  Jojoba Oil
If you're still looking for a skincare ingredient that will nourish and protect your skin, lips, and hair, jojoba oil could be the hero you've been looking for. Jojoba "oil" is a wax ester with remarkably similar properties to our skin's sebum. This property of the oil makes it a natural balm for the skin.
It is also rich in beauty-boosting vitamins A, E, and D, antioxidants, and fatty acids. The best part is that it works on all skin types, from dry and sensitive to acne-prone.
Benefits:
Soothes dry skin

Improves the skin barrier

Treats acne

Delays signs of aging

Help remove makeup easily
Life & Pursuits: Your Ideal One-Stop Solution for Skin Care
Body oils do more than just moisturize your skin; they also regulate oil and sebum production, which helps hydrate and heal your dermis over time. Fortunately, the best body oil for glowing skin contains a variety of multitasking and nourishing ingredients that accomplish this.
We at Life & Pursuits believe in empowering our customers to make the best skincare decision for them. We take pride in our organic products. We never use artificial ingredients. So you can rest assured that whatever you use on your skin from our house is entirely natural.
Now that you've decided to incorporate the best body oil for glowing skin into your beauty routine,

visit our website

to see which one is right for you.

is right for you.