Skin Care
WHY ALOE VERA IS THE WONDER HERB YOU NEED THIS SUMMER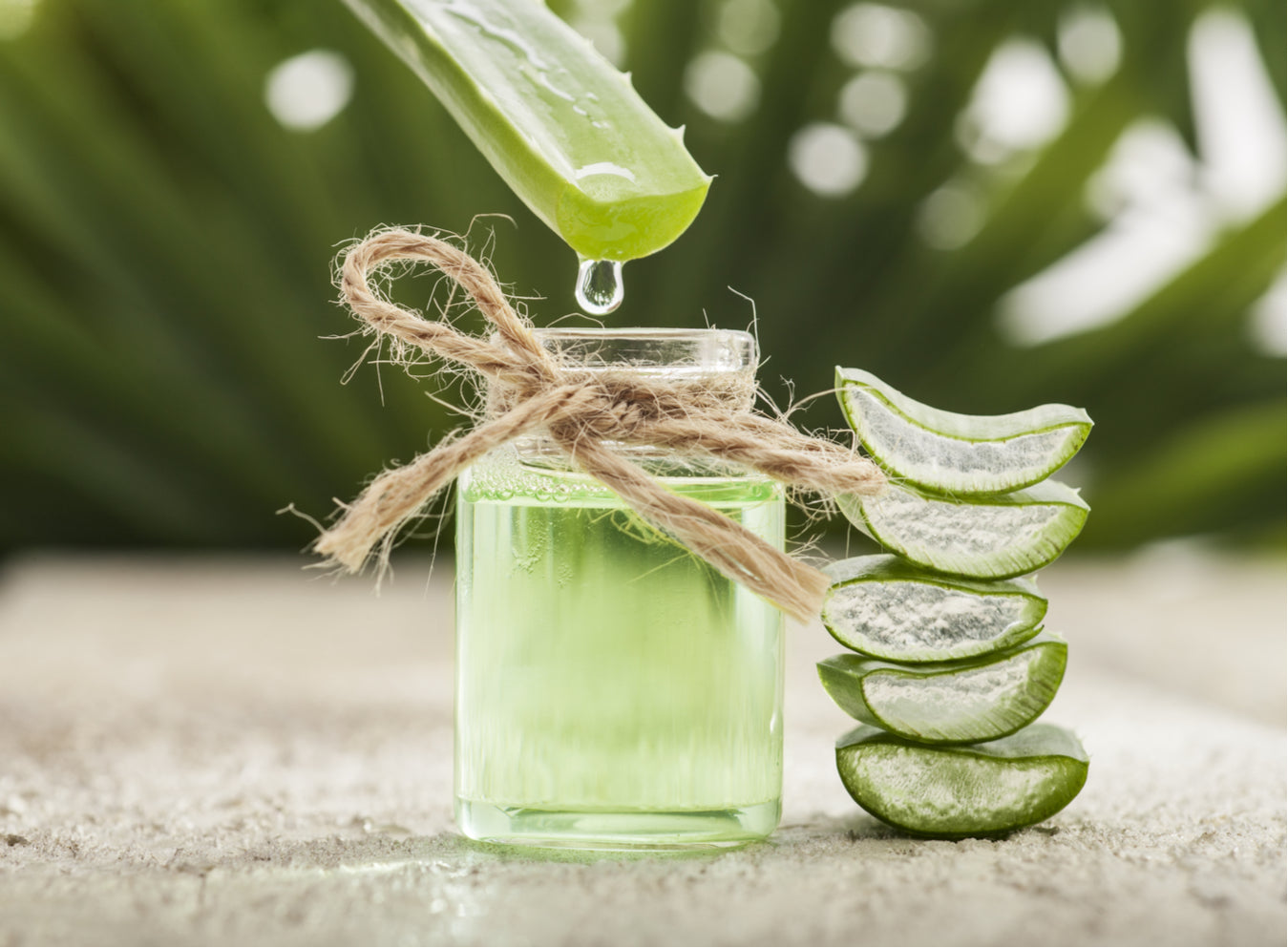 One can only try to escape the summer sun but in vain. The harsh ultraviolet rays of the sun induce damage to one's skin, riddling it with wrinkles, age spots, oily skin, acne and everything that's least desired.
When it comes to counter the summer sun, there's one name that keeps hanging around for all the good reasons: Aloe Vera. Harbouring antiviral, anti-bacterial holistic properties, Aloe Vera is nearly present in everything that boasts of nourishing one's hair, skin and health.
The miraculous gel of the wonder herb
The miraculous gooey translucent gel present in Aloe Vera leaves, comprises of 96% water, protein and vitamins A, B, C and E. This organic gel contains a carbohydrate named acemannan that nourishes cells and shields them from toxins. No wonder, Aloe Vera is the cornerstone of Ayurvedic and herbal medicines.
Aloe Vera for Skin:
Aloe Vera rejuvenates your skin by treating and restoring cells
Soothing, cooling and healing, Aloe Vera treats, restores and nourishes one's skin. Let's shine some light on how organic Aloe Vera benefits the human skin:
The presence of

Vitamin B, C and Beta Carotene

provide anti-aging qualities.

It can treat wounds, cuts, dry skin and burns.
Its consumption results in radiant skin.
It treats and restores cells, removing tan and stretch marks.
It works on all kinds of skins, thereby rejuvenating them.
Aloe Vera for Hair:
Aloe Vera: A great conditioner that gets rid of dandruff
Organic Aloe Vera not only makes your hair smooth and shiny but also more elastic and immune to breakage. Here's all what it does:
It contains essential enzymes that repair dead skin cells on the scalp.
It catalyses hair-growth and reduces dandruff.
It is similar to the hair friendly Keratin and works the same magic on the hair.
It is a great conditioner that cannot go amiss.
Aloe Vera – an elixir, a boon, a wonder herb that helps your skin and hair combat the harsh summer sun. It can be adopted in its raw natural form or can be used in the form of products that contain ORGANIC Aloe Vera and are, AYURVEDIC!
With the ability to also influence weight management, Aloe Vera can boast to keep one healthy inside out – yet another reason to keep it handy.