Hair Care
5 AYURVEDIC REMEDIES FOR WINTER HAIR CARE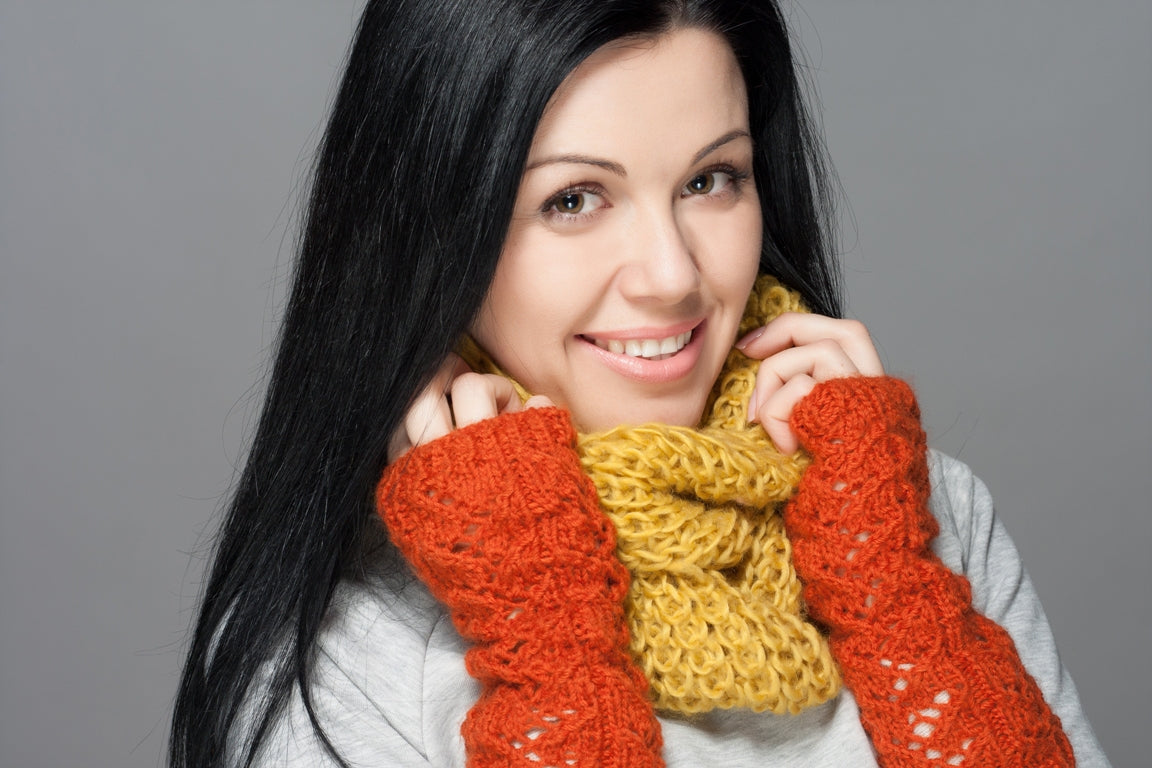 The loveliness of winter can be encapsulated in countless emotions - the joy of huddling near a fireplace, the icy winds caressing our hair strands and the prospect of being greeted by spring soon, among many. However, winter also ushers in a host of hair-related problems, such as hair breakage, acute dandruff, split ends, hair fall and frizz, which leave us wondering how we can nurture our locks in natural and effective ways. As most commercial hair products on the shelf are loaded with harmful chemicals, it is best to incorporate Ayurvedic remedies in your hair care routine for complete hair care this winter.
Knowledgeable experts of Ayurveda opine that approximately 50% of Indian women are losing hair faster than ever, due to unhealthy lifestyles, lack of awareness about natural remedies and organic hair products that boost overall hair health. Hair loss and dandruff are generally caused due to a disbalance in the pitta dosha, which governs metabolism and digestion in our bodies. Though there are several factors responsible for hair problems that are beyond our control such as heredity and hormonal imbalances, several lifestyle factors also contribute significantly. Some of them are nutritional deficiencies due to unhealthy eating habits, excessive consumption of caffeine, smoking, alcohol-drinking, lack of adequate sleep and exercise, frequent anxiety and over-usage of products with harmful toxins such as Parabens, SLS/SLES, Mineral Oil and synthetic fragrances. Apart from leading a healthy lifestyle, follow these Ayurvedic hair care remedies to attain healthy and beautiful locks this winter season:
1. Warm Ayurvedic Oil Massages
A warm oil massage with an Ayurvedic hair oil, that is completely natural and organic in nature, can be extremely beneficial for boosting hair health. Massaging your scalp with warm oil stimulates blood circulation, which in turn, nourishes and strengthens hair follicles and promotes faster hair growth. Massages also help prevent dandruff by stimulating the sebaceous glands on your scalp; thereby adding a natural shine to your hair. You can use organic oils such as Coconut, Sesame, Castor; with consistent massage, you will witness increased volume, length, and luster.
USAGE:
Take 3 tablespoons of an Ayurvedic oil of your choice (or a blend of the above mentioned oils) and heat it until it is slightly warm. Part your hair and massage the oil blend into your scalp for 10-15 minutes. Work your way from the roots to the tips, and leave it on for at least half an hour or overnight whenever possible. Wash off with a mild organic shampoo and lukewarm water. You can carry out this hair massage ritual on a bi-weekly basis.
2. Bhringraj
The literal translation of Bhringraj is 'the king of herbs'. Also known as Eclipta Alba, Bhringraj is a miraculous Ayurvedic remedy for rapid hair growth. Apart from promoting hair growth, Bhringraj also helps reverse balding and delay premature graying. When applied to the scalp, it revitalizes hair follicles and induces a calming sensation.
USAGE:
Mix a handful of Bhringraj leaves with a few drops of water to make a consistent paste. Apply this mixture on your scalp and hair and leave it on for 15-20 minutes. Rinse off. You can also use this in combination with other Ayurvedic ingredients, such as Amla and Tulsi. Alternatively, you can also massage your scalp with a certified organic Bhringraj oil thrice a week for quick and effective results.
3. Amla
Known as the Indian gooseberry, Amla is not only a potent Ayurvedic solution for hair fall but also an effective moisturizing agent. This conditioning ingredient also improves scalp health by combating dandruff, dryness, and itchiness. When used in combination with shikakai, it acts as a safe, natural dye that imparts a natural brownish hue. Amla is most beneficial for hair health when ingested in juice form.
USAGE:
To make Amla juice, take 10-20 medium-sized gooseberries and blend them into a puree. Strain the puree through a muslin cloth in order to attain natural amla concentrate. You can dilute this concentrate with water, and add ginger and lemon for additional flavoring. Drinking this concoction once a week will help rejuvenate dormant hair follicles and accelerate hair growth.
Amla can also be used externally in paste and juice form. In a bowl, combine 5-6 teaspoons of organic Amla powder with a few teaspoons of water, until you get a smooth paste. Section your hair and apply to scalp and roots. Leave it on for 30 minutes and wash off with a mild shampoo. Alternatively, you can also extract natural Amla juice and use it for scalp and hair treatment.
4. Neem 
An essential Ayurvedic herb, Neem has been used to treat skin and hair conditions since time immemorial. Regular use of neem on the scalp boosts blood circulation and strengthens hair roots, leading to accelerated hair growth. Neem is also used to treat acute dandruff and lice, and it controls the excessive production of sebum in the scalp.
USAGE:
Boil a handful of Neem leaves in water for 15 minutes; set it aside to cool. Once cool, strain the liquid via a sieve and use the Neem-infused water as a final rinse while washing your hair. Alternatively, you can make a paste of dried neem powder and water, and leave it in your hair for 45 minutes, followed by a thorough rinse.
5. Brahmi 
Brahmi is known for providing nourishment to the roots and promoting new follicle growth. Consistent use of Brahmi grants thickness and luster to hair while strengthening and nourishing the roots. Brahmi is also beneficial for acute dandruff, especially during winter, and reduces sensations of itchiness in the scalp. Wonderful for reducing split ends, this wonder herb also forms a protective layer around the hair follicles, granting a natural black color and sheen.
USAGE:
Add a handful of Brahmi, Tulsi, and Neem leaves to a pot of water, and bring them to a boil. Turn off the heat and allow it to sit overnight. Strain the mixture and use it as a hair rinse after shampooing. You can also use it in a paste form - mix 2 tablespoons of dried Brahmi powder with 2 tablespoons each of dried amla and ashwagandha powder. Add water until you have a smooth paste. Apply this mixture as a natural hair mask and leave it on for an hour. Wash off with organic shampoo and lukewarm water. 
General Tips For Winter Hair Care:
Avoid using hair dryers, curlers, and straighteners, as they damage hair quality and make hair strands dull and dry.
Make sure to drink ample amount of water. Regular water intake boosts mineral circulation in the bloodstream, hydrating and nourishing hair roots in the process.
Cold winter winds can make hair brittle and damaged. Make sure to cover your hair with a warm scarf or beanie before venturing outside.
Oil your hair at least thrice a week, as it helps lock in moisture and nourishes hair roots. Also, avoid washing your hair with hot water, as it makes hair dry and frizzy.
This winter, sport thick, lustrous and healthy locks of hair with the help of these effective Ayurvedic hair care remedies. Don't forget to stay warm and shine from within!
You Can Also Watch This YouTube Video About 
Winter Hair Care
: