Skin Care
5 Best Organic Body Oils for Glowing and Hydrated Skin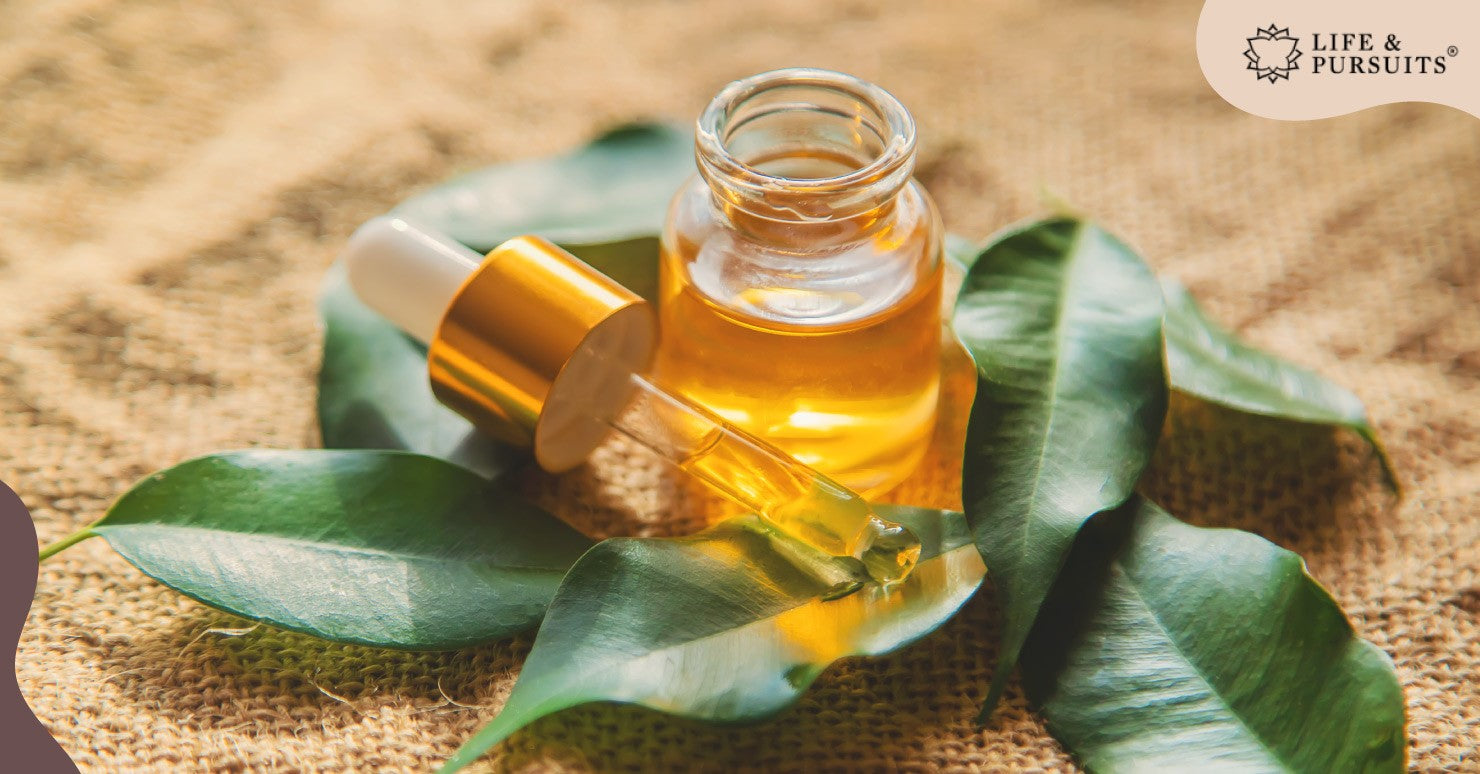 At some point in our lives, we all must have experienced mini panic attacks when faced with dryness, dullness, and scorched skin. And it's even worse when there is acne, cellulite, or wrinkles because these are the telltales of undernourished skin.  
Our skin needs to absorb the essential vitamins and minerals to withstand a range of factors, such as changes in weather, hormones, and natural aging, which may weaken skin barrier and cause damage.
So, in addition to nutrition from a balanced diet, your skin needs supplements like organic and hydrating lotions to keep it healthy and supple. 
Body oils, naturally, are among the most preferred skin moisturizers, and for a good reason. The new age organic body oils are lightweight, non-greasy, non-comedogenic, and deliciously scented to pamper your skin until it glows and becomes marshmallow-soft. 
This article sees the five best organic body oils you can give your skin.
5 Best Organic Body Oils You'd Wish You'd Known Before
Body oils are a go-to supplement when it comes to dewy, fresh-looking skin when taken systemically as a part of your skincare routine. Due to their anti-bacterial, rejuvenating, and moisturizing properties, body oils provide adequate protection to the skin and help retain moisture for a longer time.  
Most organic body oils are medicinal seeds and herbal concoctions blended with a carrier oil to promote skin health and enhance skin integrity. 
Let's take a look at five of the best organic body oils for glowy and oh-so-silky skin:
1. Cold-pressed organic coconut oil
One cannot talk about the best body oil for glowing skin without mentioning the all-time favorite–coconut oil. Packed with Vitamins E and K, organic virgin coconut oil is a must-have across all households owing to its antibacterial and antifungal properties. In addition, dousing your skin in organic, cold-pressed coconut oil would make the skin healthy, supple, and shining. 
2. Olive oil
Olive oil does wonders for skin and hair as it is a powerhouse of Vitamins A, D, E, and K. Owing to its heavy consistency, olive oil is perfect for an all-body moisturizer leaving the skin soft, smooth, and protected. In addition, apart from coconut, olive oil has the least allergic components, making it instinctively skin-friendly. 
3. Organic turmeric body oil
Life and Pursuits' Organic Turmeric body oil is among the best organic body oils for glowing skin because of its rich composition of oils, including argan, coconut, moringa, rose, lavender, and extracts of turmeric,, manjistha, and amla. All of these potent ingredients replenish your skin's natural moisture and provide deep nourishment. 
Life and Pursuits' toxin-free body oil is made with 97% organic ingredients that help rejuvenate and restore skin's radiance and improve its texture. The Organic turmeric body oil is a skincare must-have for supple, healthy skin that feels feather-soft.   
4. Shea butter
Well, shea butter may not be an oil per se, but it is made of oils. So much has been said about the waxy, ivory-colored shea butter owing to its immense moisturizing properties. Loaded with fatty acids, essential vitamins, and antioxidants, shea butter can condition and tone your skin and give it a dewy finish and silky glow. 
Because of the emollient oils present in shea butter, it locks in the moisture and keeps your skin soft, protected, and buttery all day!
5. Cold-pressed sesame oil
The goodness of sesame can never be emphasized enough. The Cold-pressed Sesame Oil by Life and Pursuits is a treasure trove of organic sesame seed oil that enhances skin texture, improves elasticity, regulates body temperature, and promotes hair growth.  
Sesame oil is loaded with vitamins (A, E, B1, B2, and B3), minerals (zinc, calcium, magnesium), and antioxidants that provide complete nourishment and help restore the skin's natural barrier balance. 
In addition, sesame oil gets absorbed into the skin quickly and is non-comedogenic, making it an instant skincare favorite. As a result, sesame oil is one of the most effective body oils for skin that looks just as happy as it is healthy.
Skincare by Life and Pursuits - A Healthy Skin Promise
At Life and Pursuits, we combine the goodness of the ancient science of Ayurveda with new-age technologies to redefine and refine skincare through all-natural products that are free from harmful toxins. 
Skincare should be honest, skin-friendly, accessible, and cruelty-free. To this end, all our products are made of 97% plus organic ingredients and certified by USDA and NATRUE, making us a trustworthy and sustainable skincare brand that offers the best of nature's goodies. 
Our skincare, haircare, and babycare range comprise moisturizers, body oils, creams, and hair oils made with therapeutic herbs, seeds, essential oils, and salts that clean, moisturize, and gently exfoliate the skin and make it healthy, hydrated and soft.  
Our skin needs adequate vitamins, minerals, and anti-bacterial protection to enhance strength and ward off the harmful effects of pollution. 
Skin-friendly, light, and non-greasy, the cold-pressed body oils by Life and Pursuits are one of the best organic body oils for glowing skin, available for purchase on Amazon and our website.