Hair Care
Best Hair Growth Oil for Natural Hair Strength: Top Recommendations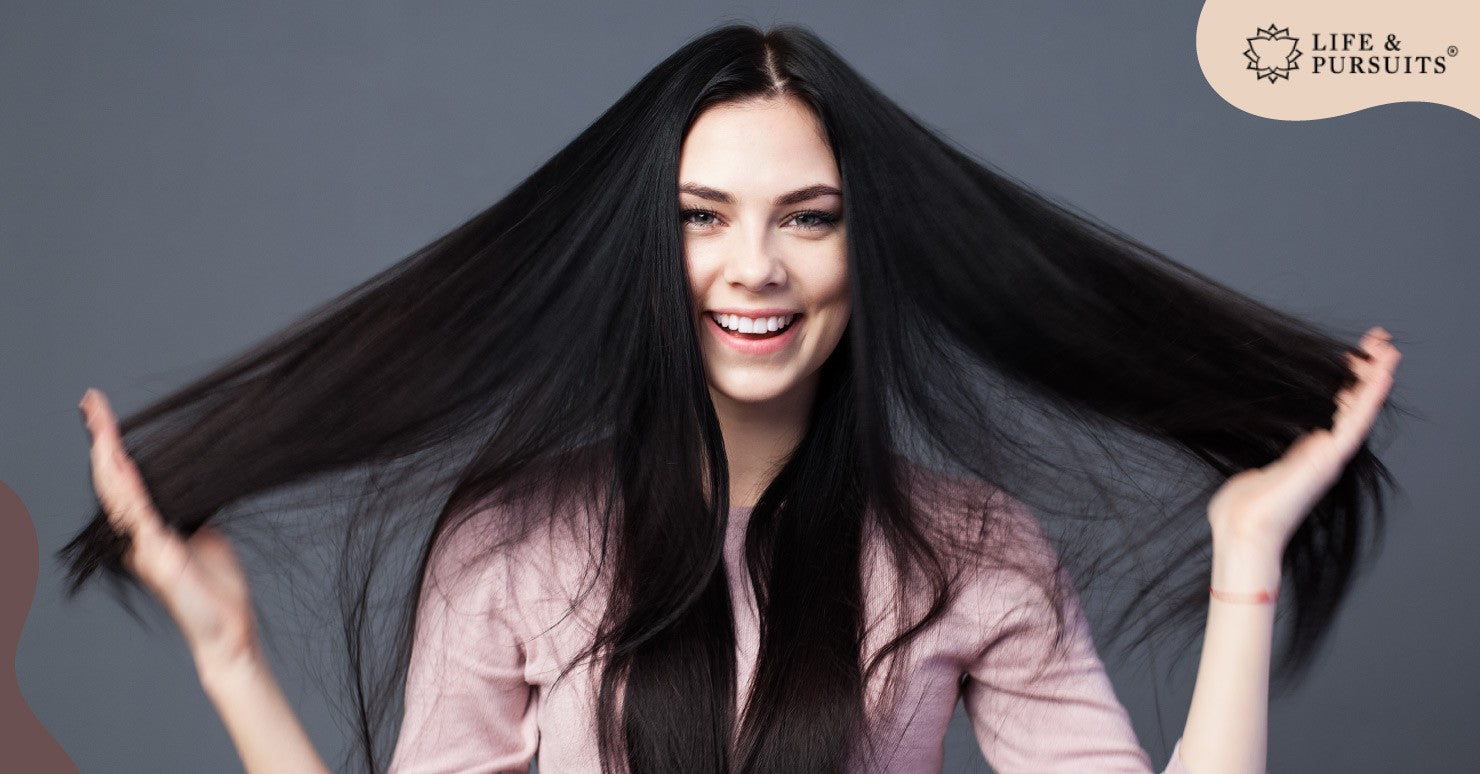 If you're searching for the best hair growth oil for natural hair, you've come to the right place. 
Haircare is the first step towards achieving good texture and quality of hair. Our hair is made up of protein covering our skin for protection. Much like our skin, hair is also prone to exposure, dust and pollution, which can damage the hair and lead to brittleness, thinning or worse, hair fall! 
To protect the hair from heat, chemicals, products and pollution, oiling the hair becomes essential. Oiling not only provides nourishment and protection but also penetrates deep into the layers of the scalp to strengthen the hair by its roots, promoting hair growth and strengthening. 
You can pick the best hair growth oil for natural hair only after knowing the vast hair oil varieties catering to different needs of hair types. The selection of hair oil isn't complicated so let's delve into it. 
Best Hair Growth Oil for Natural Hair: 7 Amazing Options
Hair growth oils consist of natural and organic essential oils which penetrate deep into the layers of our scalp and provide the roots of the hair with vitamins A, B, and K, thereby improving the quality and shine of the natural hair. Massaging these oils stimulates hair growth. 
The frequency of use of hair growth oils can differ from person to person, but ideally, doing it twice a week can help achieve better results. Oiling the hair before shampooing for 25 - 30 minutes can help hair regain its natural glossing shine in no time. 
Bhingraj Oil
Acing this roundup of the best hair growth oil for natural hair is Bhingraj, also known as the false daisy. Bhringraj is a species in the sunflower family known for its hair growth properties. 
Research shows that this herb stimulates more growth than minoxidil. According to Ayurveda, Bhingraj oil creates a natural barrier enabling proper growth of hair. Rich in Vitamin E, it kills free radicals that impede hair growth. You can mix bhringraj oil with other hair growth-stimulating oils to maximize hair growth. 
Castor Oil
Castor Oil is known to be a thick oil. Castor oil is known for its growth-promoting properties, providing shine and protecting the hair from heat and limpness. 
Cold-Pressed Coconut Oil
Derived from the richness of coconut, coldpressed coconut oil is an effective mantra for dry and dull hair to regain its strength and shine within weeks of massaging. Coconut, rich in Vitamin E, is a good ingredient for combating dryness, especially during summer due to its light application. Cold-pressed coconut oil is a safe bet for all types of hair for its universal hair growth qualities and protection. 
Brahmi Oil 
Brahmi is another ayurvedic herb known for its strong anti-fungal properties. Massaging the hair with brahmi oil not only reduces split ends and dryness but also destroys flakiness, itchiness and dandruff. 
Brahmi goes deep into the follicular cavity of hair and rejuvenates the hair follicle, promoting hair growth. Brahmi oil is packed with the goodness of nature and is a good solution for all types of hair for achieving hair growth. 
Sesame Oil
Sesame oil is a nutrient-rich component, with Vitamins E and B complex and minerals like calcium, magnesium, phosphorus and protein. It goes deep into the scalp to provide the necessary protein-rich compounds and nutrients to the hair. Being a light oil, it is suitable for oily hair but can also be used by all types due to its regenerative properties. 
Onion Oil 
Any discussion regarding the best hair growth oil for natural hair is incomplete without the mention of onion oil. 
This oil is extensively known for treating baldness and preventing heavy hair loss. Rich in sulphur, onion oil provides good circulation ensuring thicker hair growth. Its protective properties prevent the hair from hair damage and help avoid breakage. 
The high content of anti-oxidant properties makes onion oil a great treatment for dry, itchy scalp. Onion oil is also capable of activating certain enzymes on your scalp, which helps in speeding up the hair growth process. 
Jojoba Oil 
Jojoba oil is another magical gift from nature for hair growth. Jojoba is rich in vitamins and minerals that nourish hair, including vitamins C, B, E, copper, and zinc. 
Jojoba oil acts like a natural conditioner. Oiling the hair with it acts as an added protection against dryness, breakage, and split ends. The oil can also moisturize the scalp and is an effective remedy for dandruff. 
Because of its hair-strengthening properties, it is known to prevent hair loss and promote hair thickness. The idea behind this is that the oil moisturizes hair follicles, preventing dryness and hair loss.
Closing Remarks 
Hope this article helped you find the best hair growth oil for natural hair
Hair oils are good incorporation into a hair care routine. Ayurveda lays heavy emphasis on oil massage because it stimulates the scalp, allowing the natural oils to penetrate deep into the scalp for better regrowth. 
Natural Hair Growth can also be achieved by incorporating natural oils into your hair diet. 
At Life and Pursuits, we support the use of natural ingredients, free from toxins and additives. Our hair oils are completely natural, leaden with the goodness of Ayurveda, ensuring the proper care and attention our hair needs! Check out our full range of products here.