Face Care
The Best Way To Use Cleansing Oil For Face To Get Radiant And Glowing Skin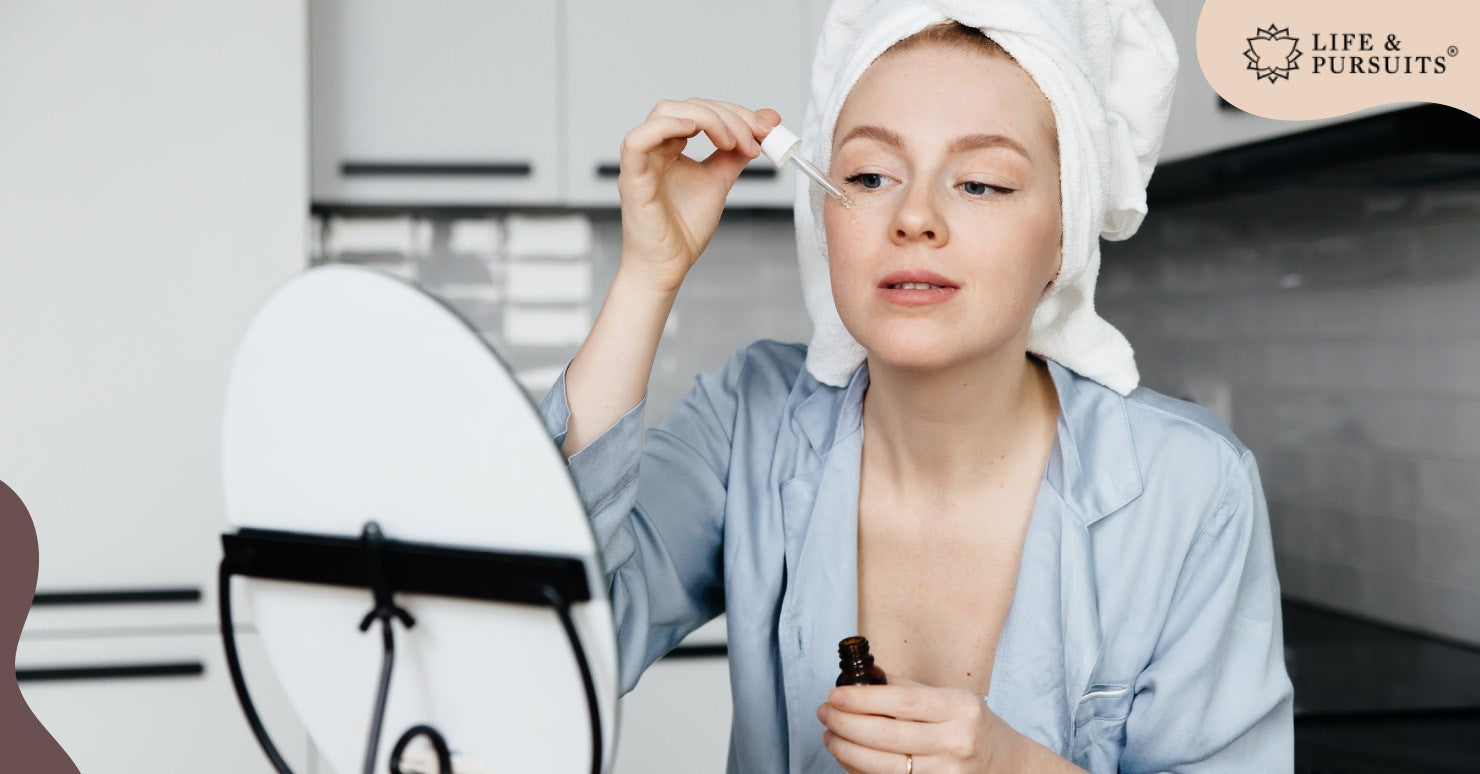 You already know that using a nourishing moisturizer in the morning and evening is essential. However, moisturizing your skin requires more than just a cream. So you're missing out if you haven't included cleansing oil for face in your routine yet.
Experts recommend using a facial oil in your skincare routine regardless of skin type (yes, even oily skin) for intense hydration and soft, supple skin.
However, simply rubbing oil onto your skin will not produce the desired results. In fact, if not applied correctly, cleansing oil for face can clog pores and cause breakouts (yikes!).
But don't worry; when used correctly, cleansing oil for face can be a godsend and work wonders for your skin. This article will see seven simple tips to get the most out of face oils. 
What Is Cleansing Oil For Face?
Oils and fats are abundant in many plants' seeds and high in antioxidants and vitamins. When applied to the outer layer of your skin, these nutrients can nourish and heal it.
Cleansing oil for face are liquids made with oil meant to be used on the skin. Most are made with botanical and essential oils that won't cause acne or clogged pores because they aren't comedogenic. 
Plant extracts and antioxidants are also often found in facial oils. These rich, emollient formulas can help moisturize and soften the skin, nourish the skin barrier, and help with some skin problems, like dryness or dullness.
Why Should You Use Cleansing Oil For Face in Your Routine?
Cleansing oil for face is a must-have beauty product that will improve the quality of your skincare routine. Here are some of the advantages of using face oil:
1. Reduces fine lines and wrinkles
Since your skin produces less oil as you age, it may appear dull or dry. A good face oil should stimulate collagen production while improving skin elasticity and firmness. As a result, wrinkles and fine lines appear to be reduced.
2. Hydrates the skin
Face oils are non-greasy formulations that hydrate the skin without clogging pores by combining non-comedogenic oils. Acne will not be a problem if you use the right amount of face oil and follow the right formula.
3. Locks in moisture
When you apply oil over a moisturizer, it helps seal in all of the hydrating ingredients of the moisturizer. But on the other hand, good face oil will hydrate the skin and nourish itself. So, good face oil is beneficial both ways. 
Tips on How to Apply Cleansing Oil For Face The Right Way
We'll show you how to use cleansing oil for face correctly in your skincare routine to get the most out of them:
Tip#1: Apply face oil after water-based products
Have you ever wondered whether you should apply your face oil before or after your moisturizer? 
Face oil can be used instead of a night cream or a water-based moisturizer. 
Tip#2: Mix cleansing oil for face with moisturizer for extra benefits
Mixing face oils with moisturizer will help you to get that dewy finish. Of course, you can combine face oil with your moisturizer to boost its effectiveness and give your skin a dewier appearance.
If you want extra hydration and dewiness, mix oil with your makeup primer or foundation before applying.
Tip#3: Few drops are enough
Be careful to apply skin oil to your face, especially if you have sensitive skin. First and foremost, use the oil sparingly. Oils are very easy to spread, so only a few drops are required.
Experts agree that you should use three to six drops of oil once or twice a day, depending on your skin type. Naturally, the drier your skin is, the more oil you can apply and repeat it often.
Tip#4: Use face oils instead of eye creams and lip balms
You can use good quality face oil even on the face's most delicate areas – like the under-eye area and lips. If you don't want to use an under-eye cream or just need extra moisture, dab on extra-virgin coconut oil.
If your lips need more nourishment, apply coconut or jojoba oil. However, please avoid applying thick and comedogenic oils such as coconut on the face. This can cause breakouts, especially on acne-prone and oily skin. 
Tip#5: Do a patch test before using it
Cleansing oil for face, like many other skincare products, can irritate the skin. As a result, a patch test inside your arm 24 hours before use is recommended.
This is especially true with essential oils, which can be extremely powerful and should always be combined with carrier oil.
Tip#6: Store face oils correctly
It's critical to store your facial oil properly once you've finished using it. Otherwise, its beneficial ingredients will begin to lose their potency.
As a result, make it a habit to keep your oils away from heat, sunlight, and air. These three elements can break down and interfere with the ingredients in your favorite oils, reducing their shelf life and potential efficacy.
Tip#7: Don't rub it into your face
Rubbing products onto your face is never a good idea because it pulls the skin and prevents the product from sinking in and being fully absorbed.
Warm the oil between your hands before gently pressing (dabbing) it onto your face to get the best absorption. Also, you can make use of a jade stone which improves the absorption of the oil to your face. 
Life & Pursuits Cleansing Oil For Face
Face oil massages are a natural way to achieve a more radiant, make-up-free, and naturally-obtained glow. Face oils can be enablers to healthy and radiant skin for any sex. In addition, face oil should be used to finish your skincare routine because it allows your skin to lock in moisture.
We at Life & Pursuits believe in empowering our customers to make the best decision for them. We take pride in the fact that all of our products are organic. We never use artificial ingredients. 
So you can rest assured that whatever you use on your skin from our portfolio is natural. If you're convinced that adding a cleansing oil for face to your beauty routine is necessary, visit our website to see which one is right.