Skin Care
Best Body Oil for Dry Skin to Fight the Cold Winter: Our Top 5 Picks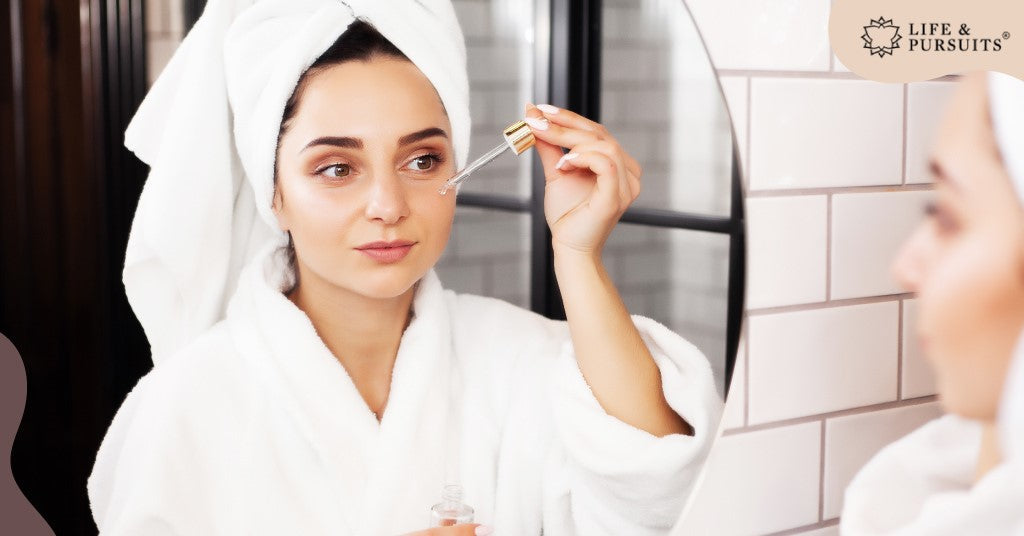 Your skin needs a little extra love and care in winter. The cold air, steam showers, and frequent heaters rob the skin of its natural moisture, leaving your skin high and dry. That's why you need to treat your skin with the best body oil for dry skin during harsh winters.
One of the best ways to do so is by using moisturizing body oils. Body oils are the dark horse champions of moisturizing your body. Sometimes sidelined in favor of lotions, body oils have nevertheless persevered to make a comeback in the beauty industry thanks to a unique advantage over lotions - better absorption. 
To help you keep your skin soft and hydrated this winter, we have prepared a list of the five best moisturizing body oil for dry skin.
Why Choose Moisturizing Body Oil Over Lotion?
Our skin naturally produces oils, which means that our skin readily absorbs oil. As a result, body oils have much deeper penetration than lotions. 
Secondly, the best body oil for dry skin is always plant-based. Choosing an organic body oil for moisturizing will continue paying rewards even as you grow older and your skin starts aging. 
Body oils can also give you a glamorous sheen that looks so natural. That glow is healthy and lasts long too, but you need to choose the oil carefully. We have an entire list of the best body oil for dry skin that is great at moisturizing, but you need to decide on the oil after judging your skin type- and preferably after doing a skin patch to rule out any possible breakouts.
Best Body Oil for Dry Skin to Combat The Winter: Top 5 Options 
When it comes to moisturizing body oil, cold-pressed ones are always better. This is because cold-pressed oils are nutrient-dense, especially in Vitamin A and E. 
They are also free of additional fragrances and undesirable chemicals. We have got a list of the most sought-after moisturizing body oil:
1. Coconut Oil
This oil does not require much introduction. Coconut oil is the ultimate champion of all oils. 
It is already widely used as hair oil and even in cooking in various parts of the world, including India and Sri Lanka. Moreover, coconut oil is perfect for dry skin as it is absorbed quickly. 
In addition, coconut oil works as a sealant- that is, it traps moisture inside the skin, which gives a youthful appearance. It also has healing properties and can be used over blemishes and scars.
2. Jojoba Oil
If there's an oil that can be used from head to toe, it is jojoba oil, without a doubt. Jojoba oil is actually a plant-based wax. The result is that it is very light on the skin while providing complete hydration, and it can also provide relief from sunburns. Another reason why it's the best body oil for dry skin is its anti-inflammatory properties. Jojoba oil could be the best body oil for dry skin if you experience acne, rashes, and redness. 
3. Sandalwood Oil
Think luxurious spa sessions, aromatherapy, and exotic Asian resorts with the fragrance you'd fall in love with - that's sandalwood oil for you. Although it is a bit exotic (and slightly expensive), sandalwood oil is much sought after for its luxuriant appeal. 
However, it also has antibacterial and skin-soothing properties. Therefore, it can be used easily, even on acne-prone skin.
4. Olive Oil
If we begin listing all the benefits of olive oil, we'll run out of article space. Olive oil has been used as a moisturizing body oil for centuries. 
It is rich in antioxidants and vitamins and is feather-light on the skin. The antioxidants in olive oil can repair the damaged skin undergone every day due to pollution, and it is especially beneficial for dry skin.
5. Turmeric Body Oil
Wrapping up this roundup of the best body oil for dry skin with turmeric body oil. The many benefits of turmeric have been cited in Indian Ayurvedic texts. Turmeric provides a natural glow and is a potent antioxidant.
In addition, turmeric body oil works magically on blemishes and scars and is excellent for removing undesirable tanning. You can try Life and Pursuits' turmeric body oil. It's safe and made with organic.
A Few Things to Keep in Mind While Choosing a Moisturizing Body Oil for Dry Skin
Every skin is built differently. And therefore, it is important to be careful about the type of oil you are using. Anything containing synthetic ingredients is more likely to harm you than deliver on the promise of silky soft skin.
But, if you wonder how to differentiate between a good product and a harmful one (because they all look the same), we are here to give you a few pointers:
Always read the ingredients label on the back. If anything sounds like it is manufactured in a lab, you should put it back on the shelf.

Look out for commonly use natural ingredients.
In Conclusion 
So these are our top picks for the best body oil for dry skin to help you seal in the moisture and hydrate your skin. One word of caution: no matter which oil you pick, do a patch test before dousing it all over your skin. 
Lastly, steer clear of body oils loaded with chemicals, as they can clog your pores, which could lead to acne. 
Companies like Life & Pursuits work hard to bring authentic organic products that are toxin-free and safe for you and the environment. 
As a company, they work on sourcing ingredients responsibly and utilizing the best of Indian Ayurvedic knowledge.
Check out our range of best body oil for dry skin here.