Face Care
A Beginner's Guide on How to Pick the Perfect Massage Oil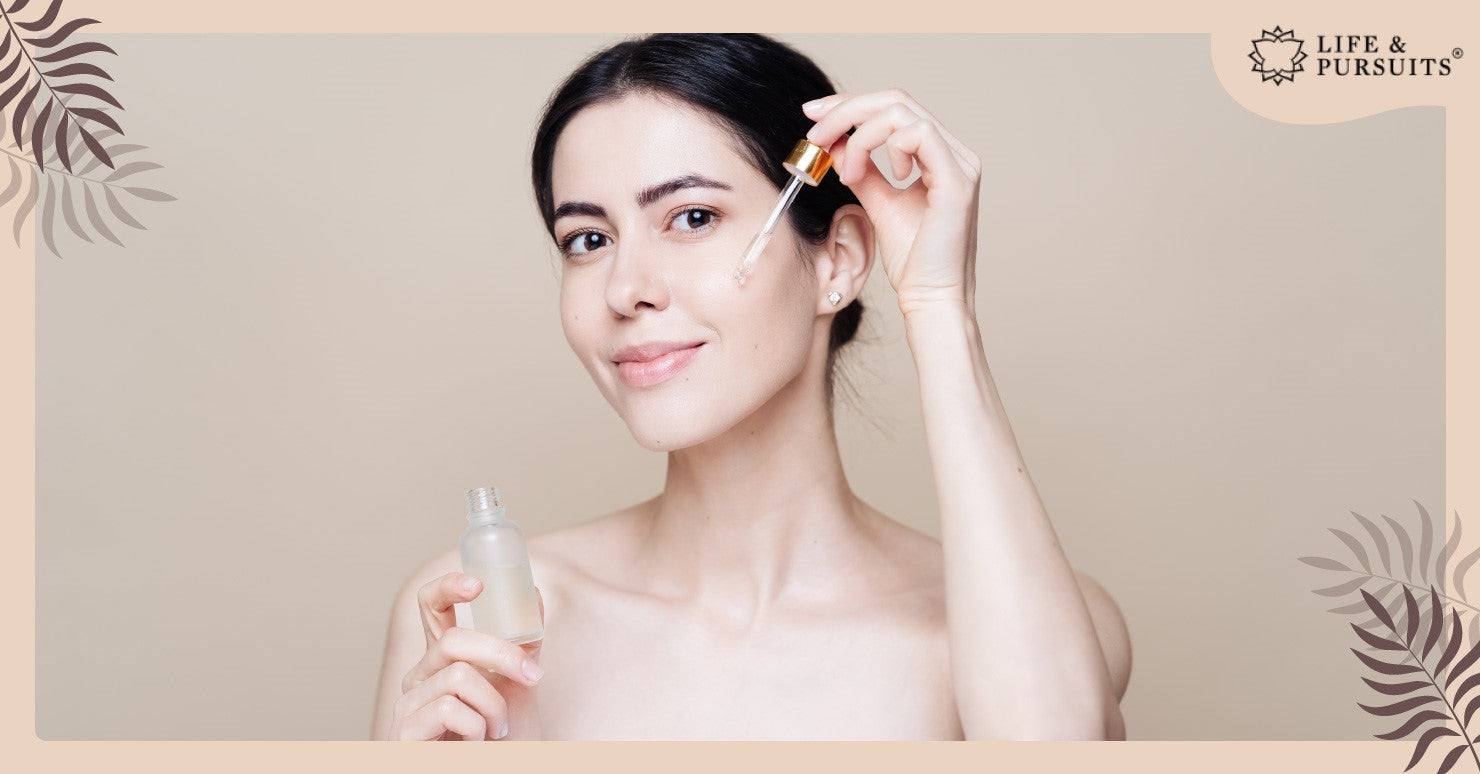 Have you ever Googled 'the best massage oil ' after a long and stressful day? Craving a good massage at the end of a long day is normal, and nothing can be more relaxing and nourishing than a therapeutic massage. But choosing the best massage oils is essential.
Today's guide is all about finding the perfect massage oil. Keep scrolling to learn more about picking the best massage oil that perfectly suits your needs.
What are Massage Therapy Oils?
Massage therapy oils are blends of carrier oils and essential oils. They come in various blends and can be customized according to your needs and skin type.
The well-established spas offer various blends of massage oils, each serving a different purpose. But for homemade massage oils, you can choose the carrier and essential oils according to your skincare needs. Especially if you have sensitive skin, you must carefully choose your oil blends as every massage oil reacts differently for different skin types.
The Best Carrier Oils for Massage Oil Blends
Massage therapy oil blends contain a carrier oil used as the recipe's base. They also dilute essential oils as it is not recommended to use concentrated essential oils directly on the skin.
Choose any carrier oil you like or regularly use to make your massage oil blend. Also, you must choose one based on your skin type and needs.
Here are a few top carrier oils to create the best massage oil blends.
Sweet Almond Oil
Sweet almond oil has a mild natural aroma and is one of the best moisturizers. The oil is extracted from sweet almonds and is perfect for people with dry skin. The oil is light and blends through the skin without getting absorbed too fast. It maintains moisture for a long time. Additionally, sweet almond oil also tones your skin and reduces stretch marks.
Coconut Oil
Coconut oil is the holy grail for many people. It is a brilliant carrier oil that nourishes your skin and brings back the glow. Coconut oil is also skin-friendly and suits almost every skin type – from normal to dry skin. Know more about coconut oil and its many benefits here.
Sesame oil
Ayurveda also considers sesame oil one of the best carrier oils for massage therapy. The oil gets absorbed well in a reasonable time and seals moisture into your skin. So, if you have dry skin issues, massage sesame oil to see improvements.
The Best Essential Oils for Massage Oil Blends
Essential oils are a must in massage oil blends. When looking for massage oils near me, you will find several options for massage oil blends containing different types of essential oils.
Here, you do not need an elaborate recipe. Add a few drops of your favorite essential oil into the carrier oil. It gets diluted and is ready to use for massage therapies.
Find below a few essential oils that are perfect for massage oil blends.
Lavender – Lavender oil is a crowd favorite. Many prefer this essential oil's sweet, relaxing, and soothing fragrance for massage therapy sessions.
Tea Tree – Tea tree oil is beneficial for acne-prone and blemish-prone skin. It helps to reduce dark spots and is also known to prevent acne breakouts.
Lemongrass – Lemongrass essential oil has purifying and detoxifying properties. The oil can clean your skin well, removing all impurities. Also, if you like citrus fragrances, lemongrass is the best choice.
Ylang Ylang – If you are someone with dry skin, Ylang Ylang is what you need. This essential oil keeps your skin well-nourished and hydrated and replenishes and makes it look healthy.
Clary Sage – Clary Sage, like Tea tree, is a great option for blemish-prone skin. It also helps prevent acne breakouts and combats dark spots.
Cedarwood - Cedarwood essential oil is perfect for your skin and giving it some luster and glow. This essential oil also makes your skin even toned and brightens your complexion.
What to Look for When Buying the Perfect Massage Oil?
If you plan to buy a massage oil, here are a few things you must look for.
Personal needs and skin suitability – First things first. Get a massage oil that suits all skin types and does not contain any ingredients that your skin is reactive to. So, consider your personal choices, skin texture, and type when purchasing a massage oil.
Absorption rate – The rate of absorption is a factor you must consider. Lightweight oils that take a reasonable time to get absorbed are ideal for massage therapy. They reduce the friction between skin and hands and penetrate well into the skin. However, you can also pick an oil that gets absorbed quickly if you prefer so.
Viscosity - People have different preferences when applying pressure during massage therapies. Hence, viscosity is an important factor to consider. Oil with lighter viscosity glides more on the skin. Whereas oils with more viscosity allow more grip on the skin.
Ingredients – Above all else, consider the ingredients of the oil carefully. Creating the perfect massage oil depends a lot on ingredients. Especially if you have sensitive or allergy-prone skin, it is critical to check the ingredients list.
It is best to go for an organic brand massage oil like Life & Pursuits' Turmeric Body Oil. It is a great choice for massage therapy.
The oil is a rich combination of carrier oils, essential oils, and organic extracts. It contains coconut, sunflower, almond, turmeric extracts, amla, and other potent ingredients.
The body oil is suited for all skin textures and tones and helps with hyperpigmentation and dark spots if massaged regularly. This lightweight body oil can keep your skin hydrated and moisturized.
Create the Perfect Massage Oil
A combination of effective ingredients is what you need to create a perfect massage oil blend. Though there are only a few factors to look for in massage oils, all of the factors require critical consideration.
Life & Pursuits' natural oils like Turmeric Body Oil have the perfect ingredients for effective massage oil. It has several herbs to help you get healthy and glowing skin.
Once you know the carrier and essential oils best for creating a massage oil blend, ensure that you pick the right products. The oil shouldn't be too drying or too sticky, and it should get absorbed in a reasonable time and keep your skin moisturized for longer.
Make the right choice and reap the maximum benefits from massage therapies!