Hair Care
THE WONDERS OF COCONUT OIL FOR HOLISTIC WELLNESS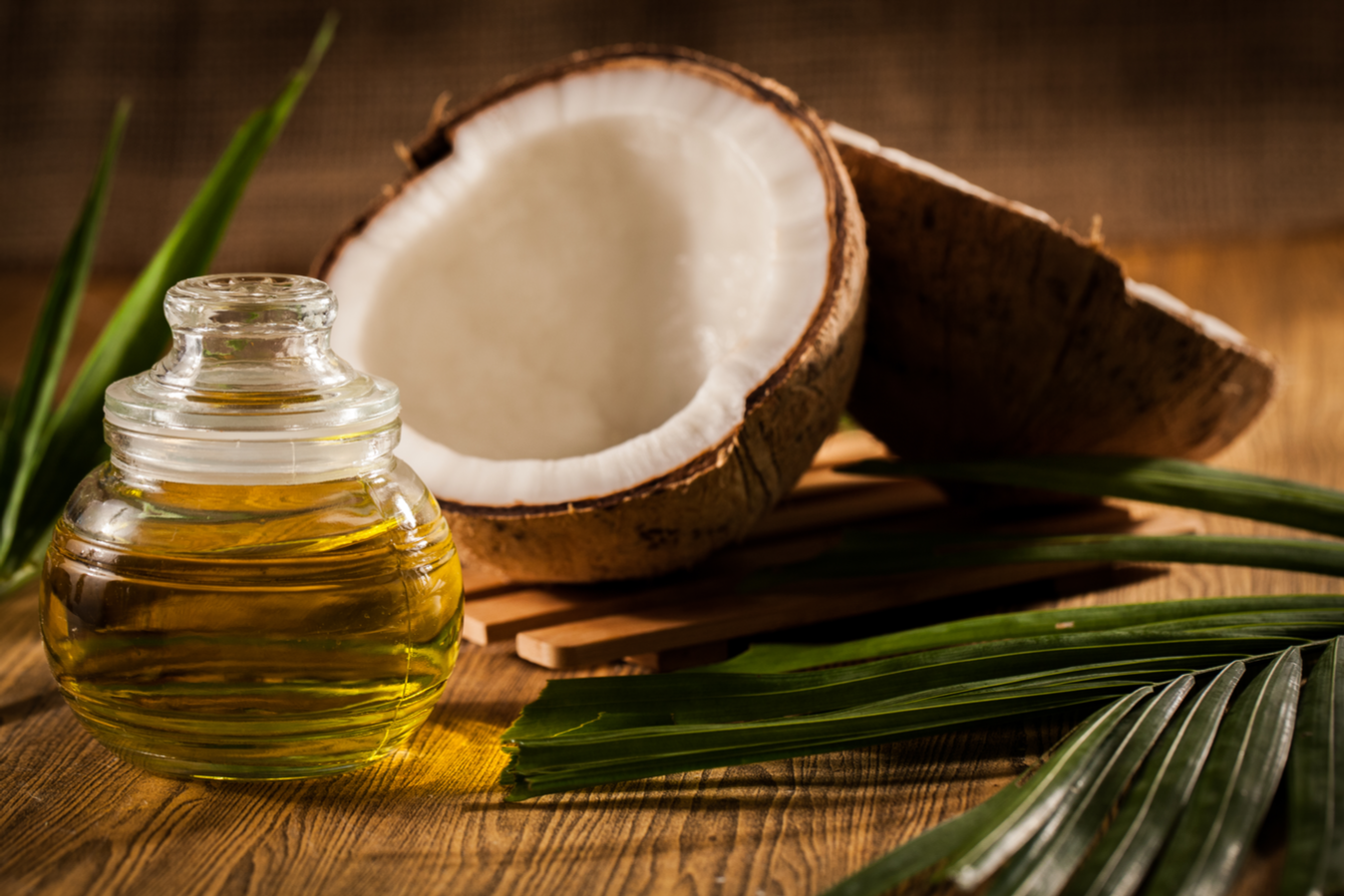 The Coconut tree is known as 'Tree of Life' in many Southeast Asian countries, as all its parts are utilized for different purposes. Considered the most versatile and effective remedy against a host of health and skin problems, Coconut oil is a staple ingredient in Ayurvedic products, ranging from baby care to hair care. Over 1,500 medical studies have validated the health benefits of this wonder oil, owing to the fact that it is loaded with essential fats, the majority of them being medium-chain triglycerides. Apart from being antibacterial and antimicrobial in nature, it is also rich in Vitamin E, K, iron, and oleic acid. Let us learn more about the wonders of coconut oil for holistic wellness.
COCONUT OIL FOR SKIN CARE
Due to the presence of linoleic and lauric acids, Coconut oil holds the ability to nourish and hydrate, and its anti-inflammatory properties help fight acne, skin aging, and rashes. As per a 2018 study published in the International Journal of Molecular Sciences, Coconut oil is an effective natural moisturizer that gets absorbed quickly into the skin and grants a soft, radiant glow. It can also be used as a natural makeup remover. Apart from this, it can be used as a:
Body Scrub:
Coconut oil works well as an exfoliator when mixed with other natural ingredients, such as grounded salt or sugar and organic tea leaves. Apart from imparting a lovely, cookie-like smell, it leaves your skin hydrated, soft, and supple.
Massage Oil:
Needless to say, organic coconut oil can be used as a massage oil for babies and adults alike. Apart from strengthening bones and muscles, it helps boost immunity and wards off pathogens. Warm solidified coconut oil between your palms and massage gently in soft, circular motions. Shower and wash off with an organic body wash.
Lip Scrub:
Works as a hydrating agent for dry and chapped lips. Combine 1 tablespoon of coconut oil with 2 tablespoons of grounded sugar and 1 tablespoon of honey. Apply and leave it on for 10 minutes. Scrub gently with your fingers and rinse off.
Remedy for Skin Rashes:
Owing to its anti-inflammatory properties, coconut oil helps reduce itching and discomfort associated with skin rashes. Also, the presence of lauric acid counters bacterial and fungal infection in the skin. Rub 1 teaspoon of coconut oil gently between your palms and apply on the affected areas. Allow it to absorb into the skin overnight for optimum results.

It does not end here, coconut oil can also be used as an under eye serum, a night cream, a remedy for cracked or yellow nail cuticles, and a herbal salve for fighting eczema, along with other skin problems.
You Can Also Watch This Video

 

About Coconut Oil For Skin Wellness

:
COCONUT OIL FOR HAIR CARE
Coconut oil comprises of medium-chain fatty acids, which allows it to deep condition the hair and repair split ends. It is also capable of reducing protein loss from hair significantly when applied before or after shampooing. Apply a small amount of coconut oil to the roots and ends, and leave it overnight; wash off when you shower. Apart from being a potent organic hair oil for hair growth, coconut oil can also be used as:
Eyelash Growth Serum:
Owing to the presence of numerous fatty acids in coconut oil, it works as a wonderful base for a homemade eyelash growth serum. When combined with organic castor oil, it can help stimulate lash growth and lead to longer, curlier lashes. Apply the mixture to your lash line using a Q-tip before going to bed. Dab away any excess oil with a soft cotton ball.
Remedy for Dandruff:
A dry scalp and dandruff go hand in hand. Coconut oil hydrates the roots and balances sebum secretion. You can apply 1-2 tablespoons of warm coconut oil to the roots and massage gently for 10-15 minutes. Use a mild organic shampoo to wash off. Apart from eliminating dandruff, it also acts as a stimulant for healthy hair growth.
Remedy for Lice:
Start with rinsing your hair with natural apple cider vinegar. Massage hair, roots included, with lukewarm coconut oil and allow it to sit for 12 to 24 hours. Brush through hair with a wide-toothed comb and wash off with herbal shampoo. This will help eliminate lice and neutralize its eggs.

Apart from this, organic virgin coconut oil can also be used to add shine and smoothness to damaged, frizzy hair. You can also protect your hair from sun or chlorine damage by applying a thick coat of coconut oil before heading out.

Hence, this wonderful panacea of nature should definitely be a part of your daily wellness routine. With regular and consistent use, you will witness a host of problems wash away!
You Can Also Watch This Video

About Coconut Oil Remedies For Hair Care

: