Skin Care
The Amazing Beauty Benefits of Using An After-Shower Body Oil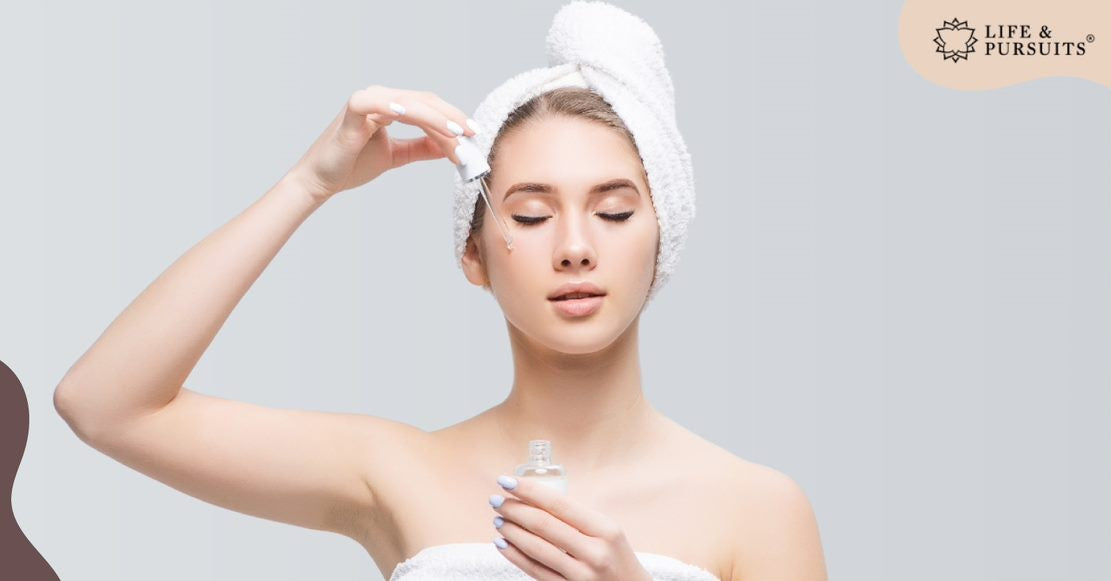 Is an after-shower body oil the answer to all your skin woes? 
Contrary to popular belief, an after-shower body oil routine can do wonders for your skin. But many are still on the side of using body oils before taking a shower. 
If you're using body oils after your shower, the right body oil is key so you don't feel sticky. 
Good body oils work as a protective layer on your skin that helps seal moisture and prevent it from drying out. Body oils also deliver much-needed nutrients to your skin. So whether you apply them before or after your shower, ensure you use body oils in winter to keep your skin healthy and moisturized.
Now let's understand the benefits of using after-shower body oils vs. the benefits of using pre-shower body oils. 
Why Opt For After-Shower Body Oils?
Having an after-shower body oil routine has a myriad of benefits: 
Seals In Moisture
Applying body oil after a shower can help the skin repair itself from dryness, helping it stay hydrated for longer. After-shower body oils can also work as a hydration lock-in mechanism for the skin.
Provides Antioxidants
The presence of antioxidants can significantly protect the skin from aging and the harmful effects of sun damage.
Radiant Skin
Applying an after-shower body oil with the right ingredients can help you achieve shinier, glowing skin. 
Reduce Stretch Marks
Stretch marks are a ubiquitous problem around the globe as a natural effect of the ever-changing human body. After-shower body oils can help reduce and lighten stretch marks.
Softer Skin
An after-shower body oil massage will moisturize the skin, making it soft, smooth, and glowing. 
Can Pre-Shower Body Oils Compete?
Applying body oil before showering has its own benefits, which for some, could be more beneficial than after-shower body oils. 
After a hot shower. your skin is left bereft of its natural moisture barrier.
In such cases, applying body oil before showers generates a barrier between your skin and the hot water (oils are occlusive agents) and prevents the body's natural moisture from evaporating faster after the hot water has dried off. 
But there is one word of caution if you're applying body oils before showering: ensure there is a bath mat to prevent accidents from happening.   
What Makes a Good After-Shower Body Oil?
Below are some pointers to judge an after-shower body oil:
Is it non-toxic?

Does it have the right ingredients with full disclosure?

Is it budget-friendly?
If most of the answers to the above questions are 'yes,' then it is best to opt for that after-shower body oil. 
Is there a Perfect Time to Apply Body Oils?
As far as the correct time to apply the body oils is concerned, there is a reason we are calling it 'after-shower.' This is because the preferred time for its application should be after a shower when the body is a little wet. 
This is the time when its benefits will accentuate. 
Life & Pursuits body oils are made with organic and toxin-free. They enhance the radiance and softness and aid in skin hydration. 
To explore our products, check out Life & Pursuits.